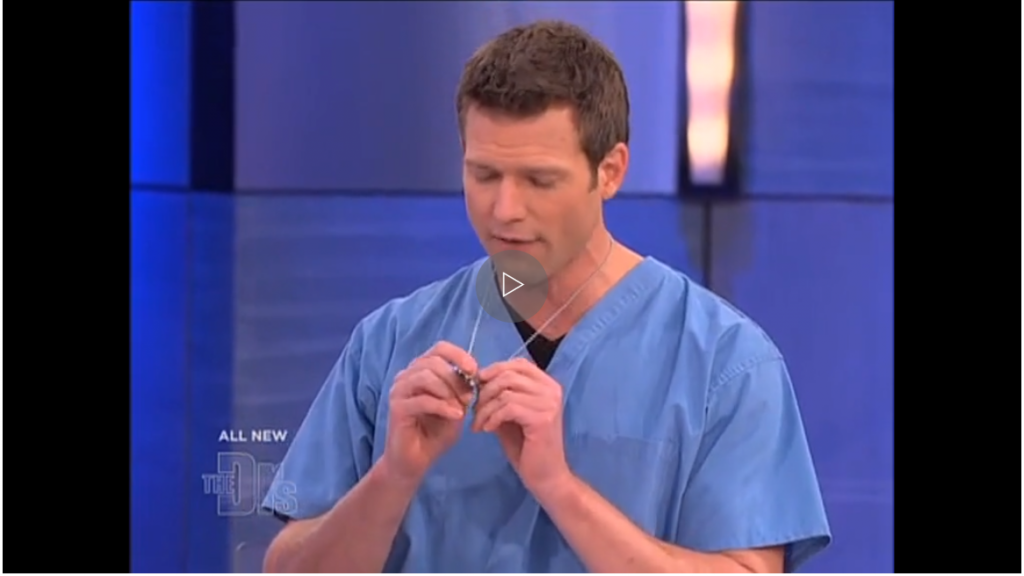 First airing in 2008,"The Doctors" has been touted as a groundbreaking show that addresses important health issues and provides relevant information about pressing health concerns. As part of their focus on ways to avoid deadly medical mistakes, they identified medical Ids as one of the easiest ways to help first responders identify any medical conditions.
Dr. Travis Stork wore an
engravable USB dog tag
from American Medical ID.  He also cautioned against medical IDs that looked too much like everyday jewelry.
"You're wearing pearls around your wrist, I wouldn't know whether to take that seriously or not," said Dr. Travis Stork of The Doctors regarding what to look for in a medical ID bracelet.
The USB Dog Tag ID from American Medical ID is the first ever engravable USB Medical ID.  It allows you to engrave the most important medical details on the surface of the dog tag medical ID.  It also allows for users to enter and store the rest of their medical information on the USB flash drive portable personal health file.