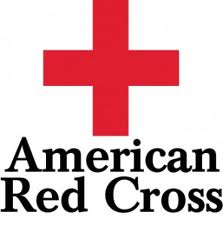 American Medical ID celebrated National Red Cross month in March by donating 5% of select purchases for a total of $300. March is Red Cross Month, a time to remind everyone of the work of the American Red Cross in communities across the country and around the globe – and how we depend on public support to help people in need.
Thanks to the generous support of donations for companies such as American Medical ID, the American Red Cross is able to mobilize to help people in need. The Red Cross is not a government agency, but relies on donations of time, money and blood to do its work.
"The Red Cross and American Medical ID share similar values and we are excited to be helping this organization who are supporters of local communities across the country," American Medical ID president Rick Russell said.
Since 1994, American Medical ID has created high quality, customized medical identification to meet our customers' everyday lifestyle. Medical IDs are available in a variety of bracelet and necklace styles for adults, teens and children. Every ID is personalized with complimentary engraving. Candidates for a medical ID include anyone living with diabetes, asthma, heart conditions, autism spectrum disorders, stroke risk or memory impairment;, persons with allergies such as food, drug or insect, and those taking multiple medications or blood thinners. For more information about American Medical ID, visit our website or call 800.363.5985.