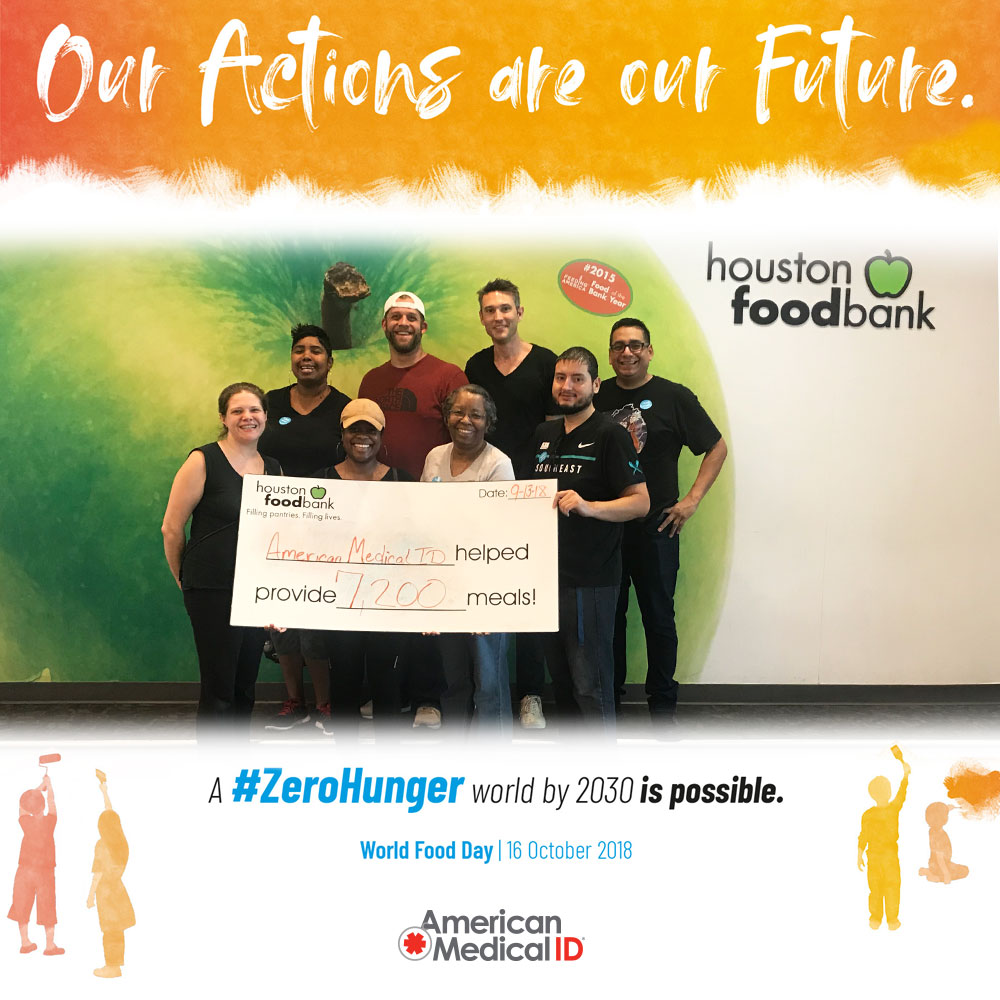 World Food Day is celebrated annually to raise awareness and encourage action on hunger. This year's theme, Zero Hunger, means working together to ensure everyone, everywhere, has access to the safe, healthy and nutritious food they need.  In the United States, hunger is an issue that affects 41 million Americans, according to Feeding America.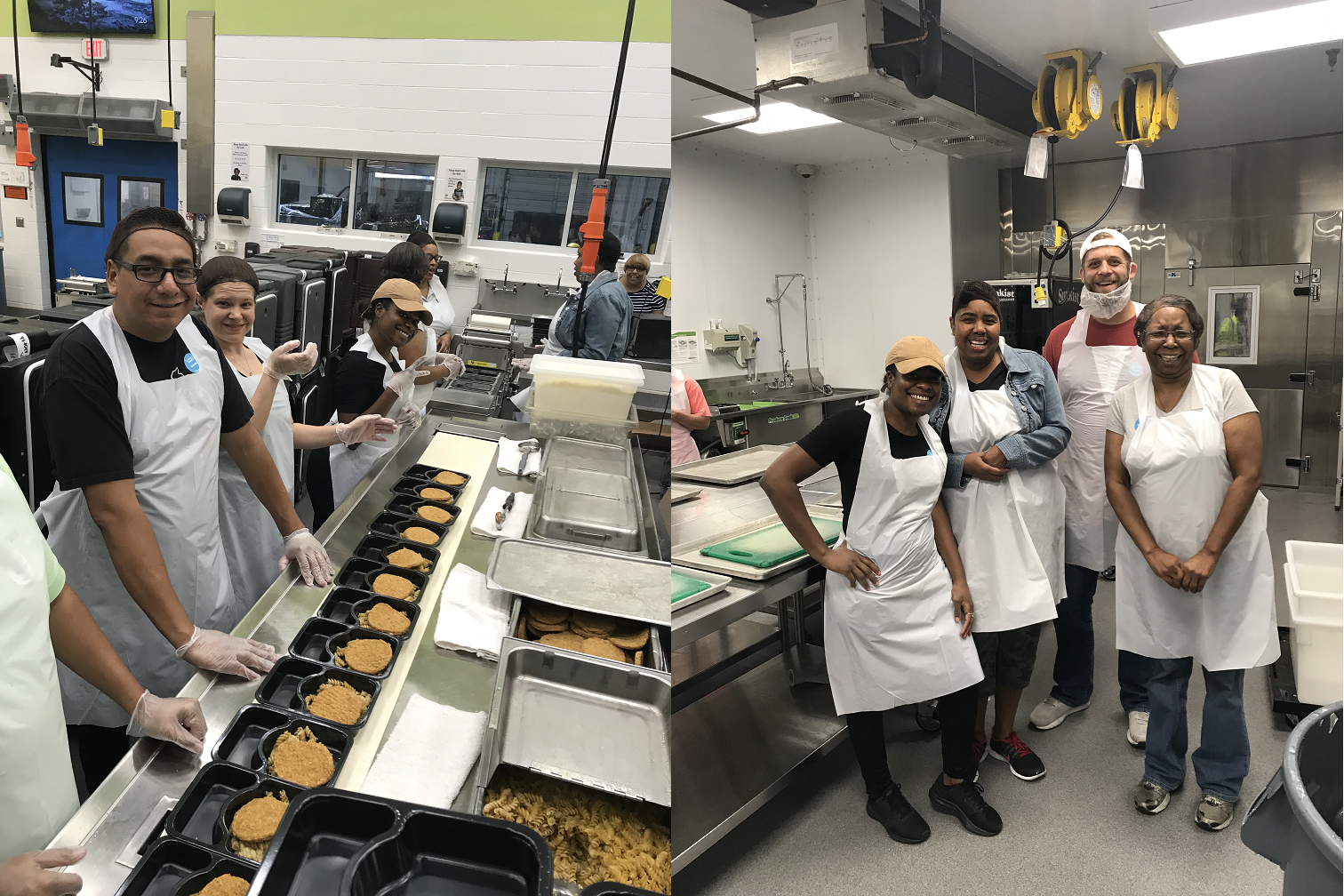 In recognition of World Food Day, American Medical ID employees recently had the opportunity to volunteer at one of the largest food banks in America. The Houston Foodbank provides nutritious meals for the many neighborhoods in need across Southeast Texas.
American Medical ID employees from different departments helped in warehousing, sorting, and packing food for distribution to the community.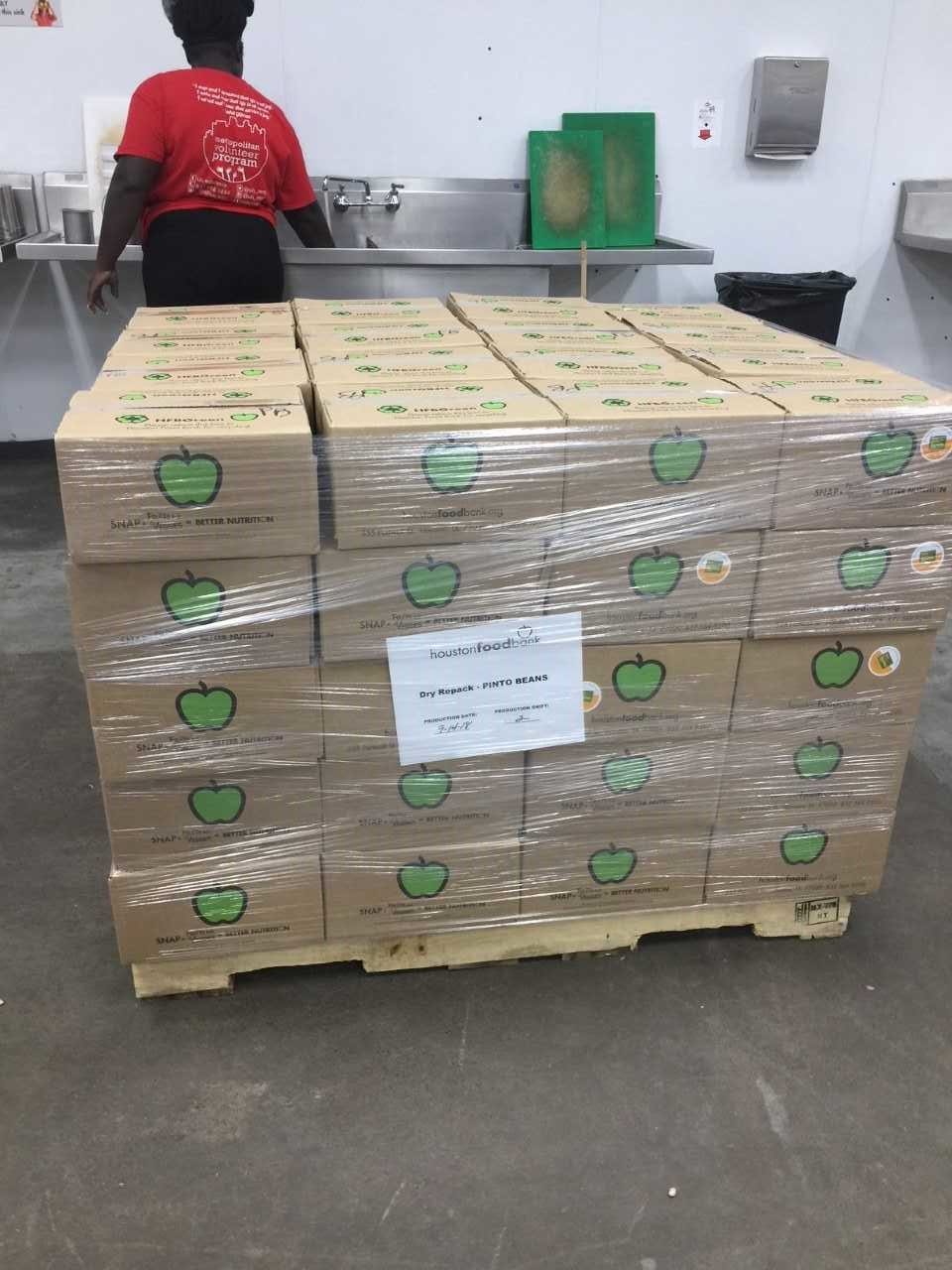 The accounting team took a break from crushing numbers to help prep this pallet of pinto beans which would provide over 7,000 servings for meals.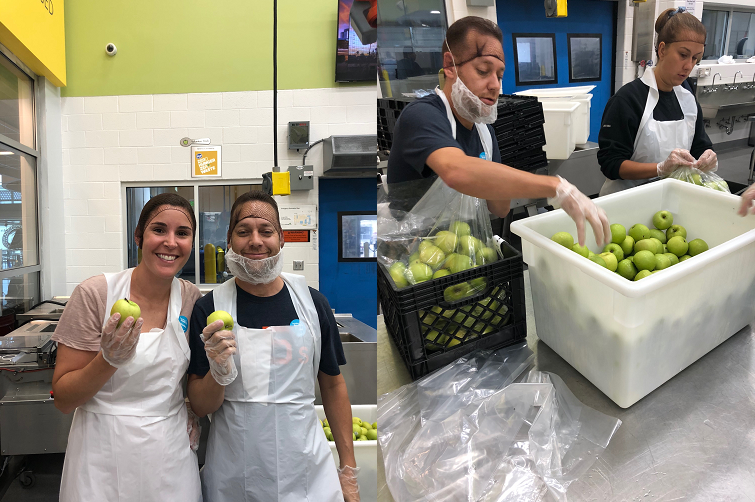 Meanwhile, other American Medical ID team members slipped into closed-toe shoes, aprons, and hair nets to help in preparing the 20,000 hot meals that the Houston Food Bank serves each day. Volunteers assisted in slicing, cutting, stirring, and packaging hot meals for daily distribution to community locations.
"There is a quote that I particularly like that I think is powerful in its simplicity: 'Nobody can do everything, but everyone can do something'. It speaks to the importance of what all individuals can do with their time, talent and resources. And when we band together as a community, each doing our part to put in a piece of the puzzle, big changes can happen. It is critical for individuals and companies to know that their donations to the Houston Food Bank have a direct impact upon people's lives. Whether it is hours spent volunteering at our warehouse or kitchen, food collected at food drives, or generous cash donations, many of our neighbors in need receive food throughout the year that not only fills their stomachs, but nourishes their souls as well", says Brian Greene, President/CEO of the Houston Food Bank.
"As a medical ID company who has been in the industry for over 24 years, we recognize that hunger directly impacts some of the customers that we serve. Among the many people that benefit from the Houston Food Bank are individuals with medical conditions and nutritious food is a necessity for them. We have also met individuals who are in a situation where they often have to choose between medication or a meal" says Rick Russell, Founder & CEO of American Medical ID.
American Medical ID regularly works with the community, health organizations, and non-profits in promoting awareness of health and safety especially for those living with medical conditions. Visit this page for more information on why you should choose American Medical ID.