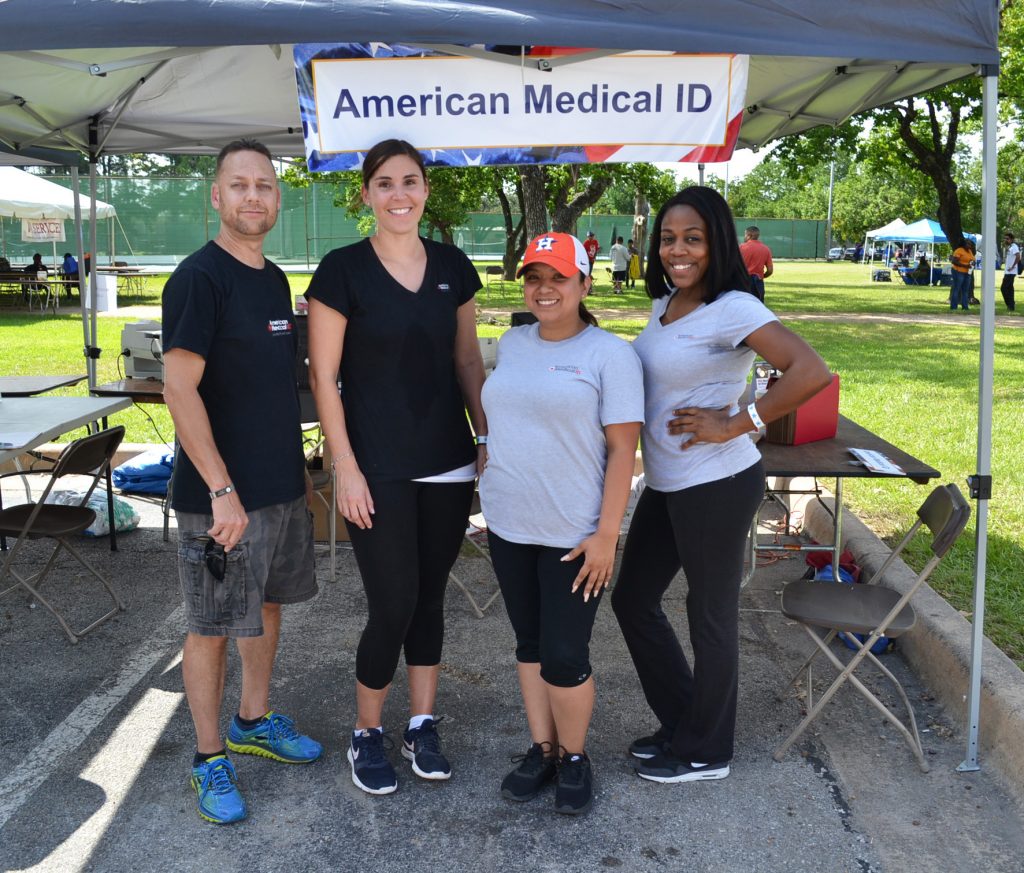 American Medical ID is proud and honored to be one of the corporate volunteer groups that participated in the 25th Houston Stand Down event. This initiative has been supporting our homeless and at-risk Veterans since 1993. The term "stand down" refers to the brief period of time a soldier leaves an active combat area to rest and regain strength before returning. The VA estimates that more than 300,000 veterans are homeless on any given night.
American Medical ID employees joined other volunteer teams in providing services and supplies to the Veteran community at MacGregor Park. These services included grooming, legal and financial advice, medical screening, and more. Veterans were also provided with personally engraved medical ID bracelets as part of American Medical ID's mission to make medical alert jewelry accessible to those who need them most – at-risk Veterans included.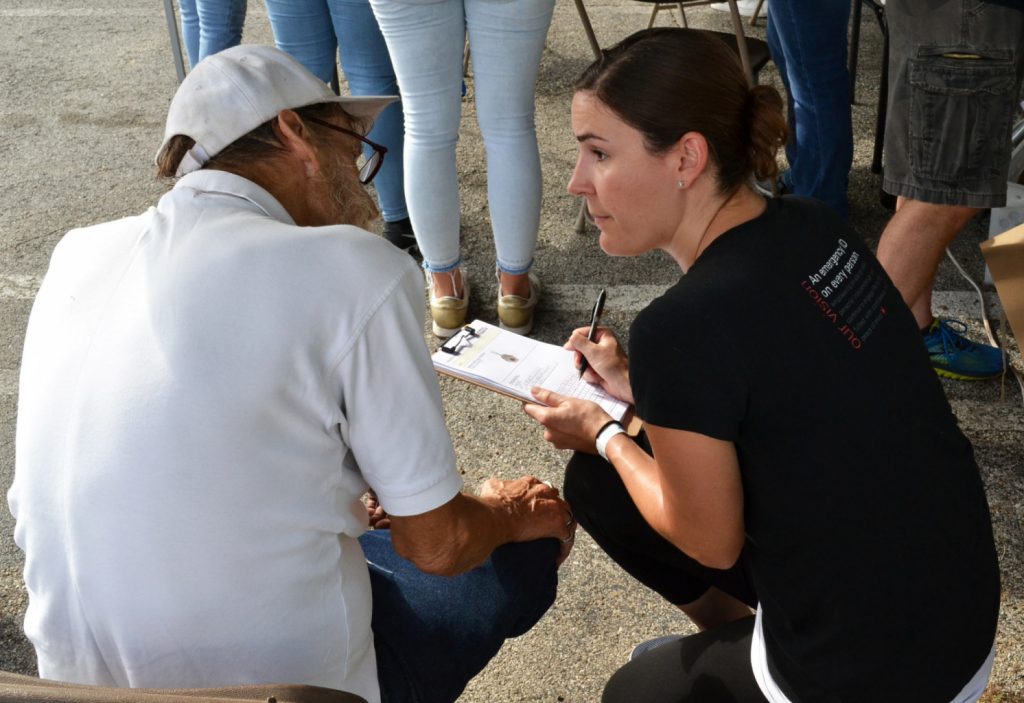 Carthy Flowers, Director of Strategic Accounts and Direct Marketing at American Medical ID, spent the day speaking directly with over 100 veterans to help educate them on what should be engraved on their medical ID.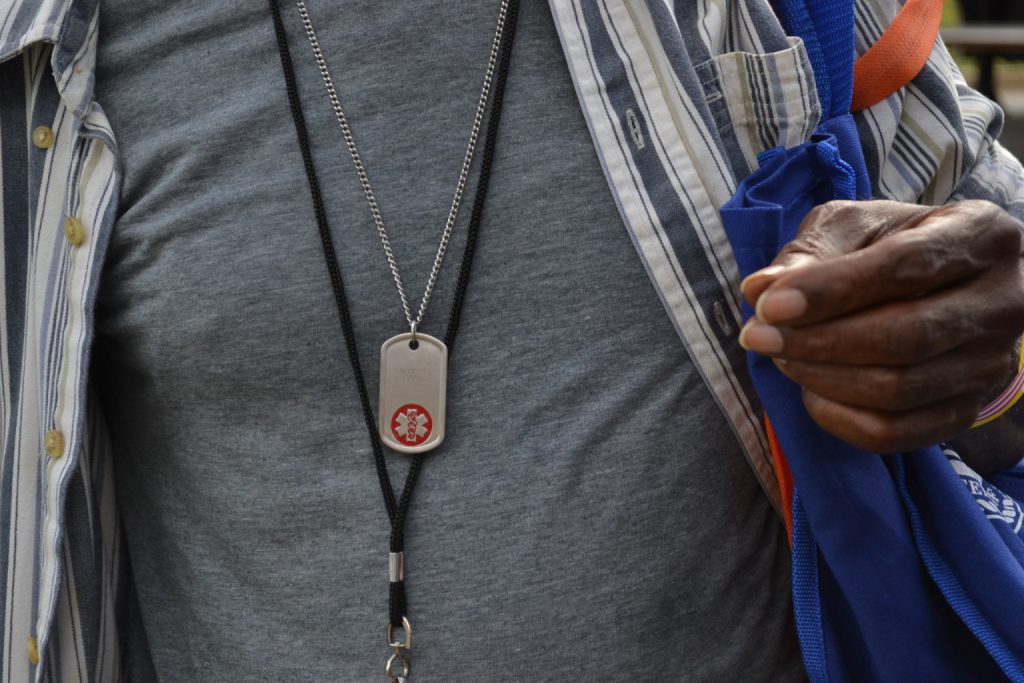 "It feels great knowing that this brief interaction with each veteran could help save their lives if they are ever in an emergency situation. These were men and women who devoted their lives to protecting us so it's the least we can do", says Carthy.
During the Stand Down, American Medical ID engraved over 100 personalized medical IDs for veterans. The types of medical conditions engraved were all across the board from diabetes and heart conditions, to medication allergies and mental health conditions.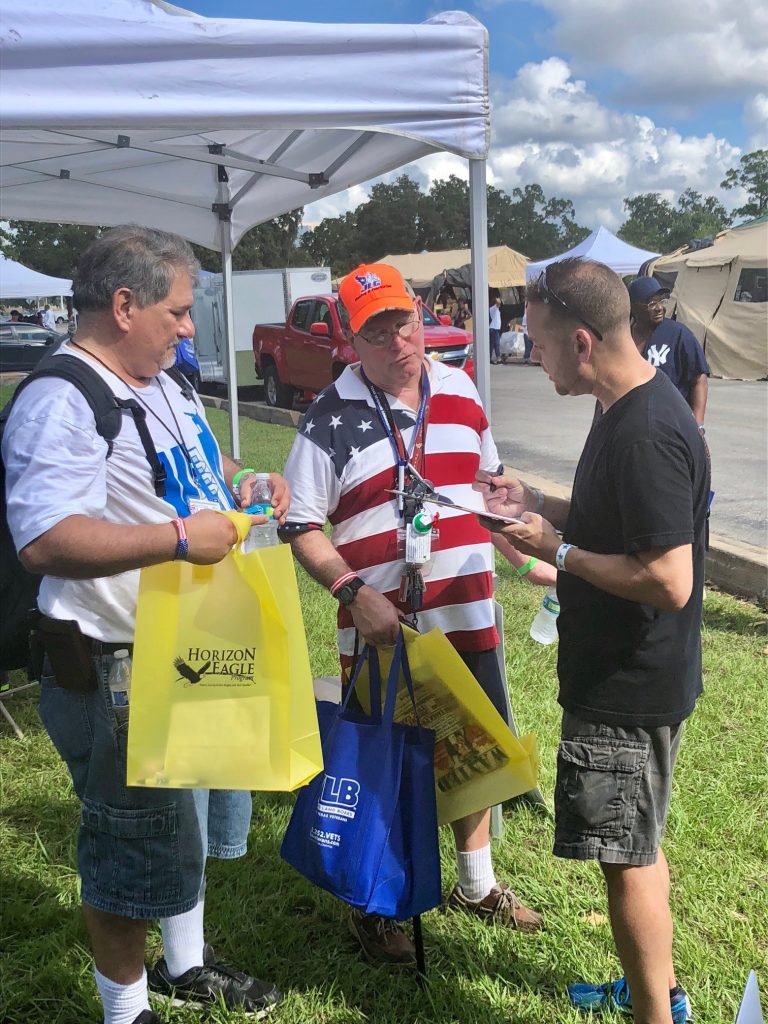 Andrew Platt, Senior Network Administrator at American Medical ID spends time with veterans to educate them on why it is important to list specific health information on a medical ID.
"There was a veteran who came prepared and started listing what he wanted engraved. He had diabetes and was also taking Coumadin, an anticoagulant. I made it a point to ask additional questions and learned he is also allergic to morphine. At first, he did not think we needed to add this but when I explained to him the consequences of receiving morphine and how it could complicate a medical emergency, he asked me to list this first on his medical ID", says Andrew.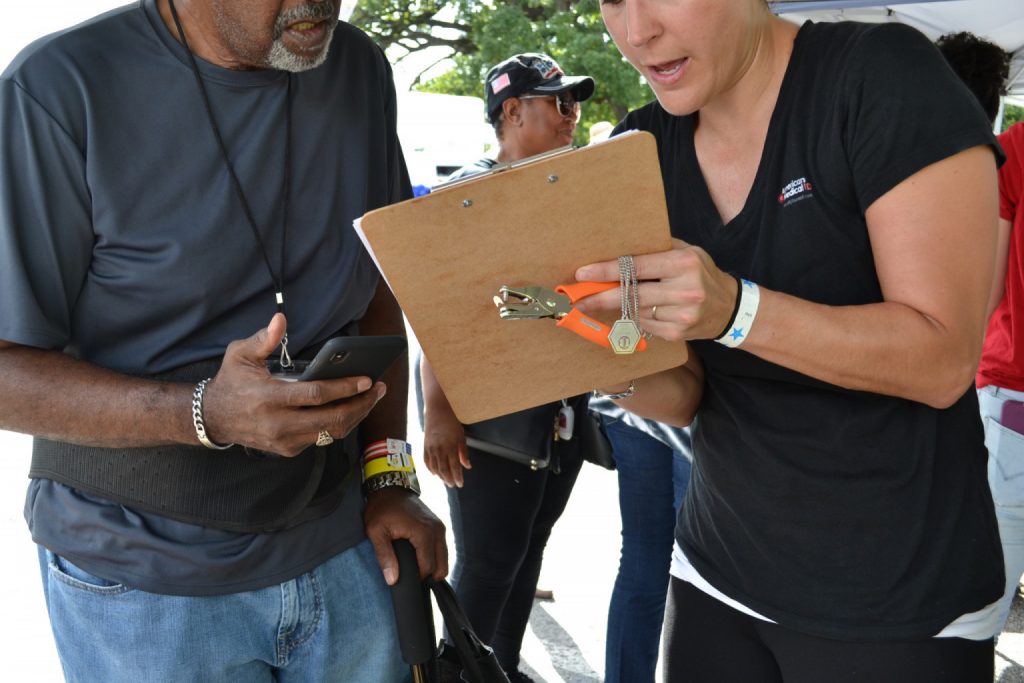 According to TMC News, a steady stream of veterans moved between nearly two dozen help stations in the park. Volunteer employees from American Medical ID made sure that every homeless veteran that needed a form of medical identification got one.
Rick Russell, CEO & Founder at American Medical ID adds, "The face-to-face time we get with veterans is invaluable. It is always rewarding to know the products we provide serve such a great purpose – to protect people in an emergency. The fact that these medical IDs are helping veterans, it's the icing on the cake since they've sacrificed so much for us.
This is not the first time that American Medical ID came together to serve the Veterans in our community. Check out our blog coverage from last year's Stand Down event here. We hope to participate in this great event for many years to come!