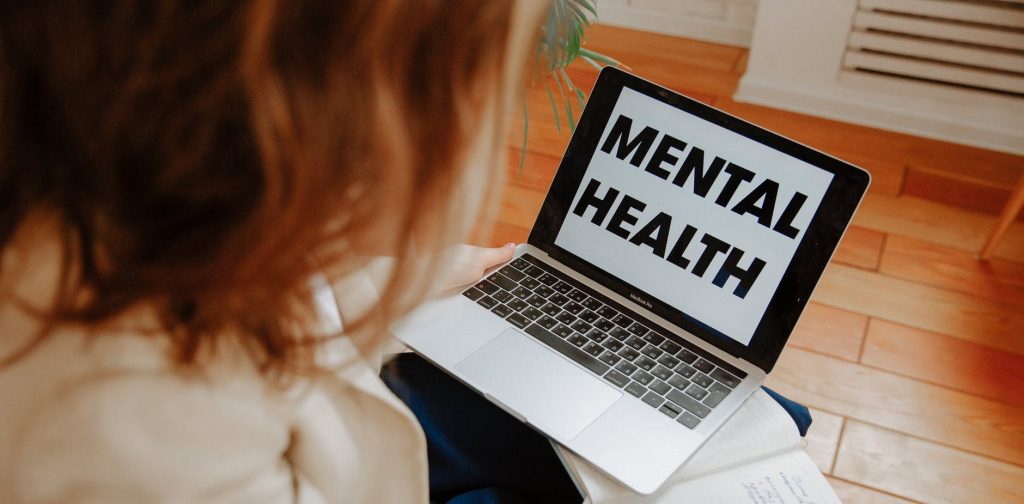 "Mental health" is a tricky phrase. It often carries implications of weakness, or being 'less than,' and trails behind it decades of undeserved stigma.
In actuality, mental health is something that exists within all of us. Sometimes life – and thus our everyday thoughts and emotions – is smooth sailing, and sometimes it's not so wonderful.
From depression and anxiety to PTSD and bipolar disorder, postpartum depression, and more, there are many common clinical mental health conditions. Individuals who deal with these illnesses go through life every day shouldering a very heavy burden.
While conditions related to mental health can sometimes manifest as outward symptoms, these struggles are, more often than not, invisible. This means that someone may be in deep anguish but appears perfectly 'normal' on the outside.
The saying is true: you never know what burden someone else is carrying or what they are going through. For this reason, we encourage you to exhibit compassion towards your fellow humans, as you would hope they would do for you.
According to the National Institute of Mental Health Disorders (NIMH),1 a subset of the National Institute of Health (NIH), nearly one in five adults in the U.S. lives with a mental illness – that number accounted for almost 47 million people in 2017. Many individuals who have a mental illness even deal with more than one mental health condition at any given time.2
Beyond commonly diagnosed mental illnesses, mental health is simply a term that encompasses your personal emotions and state of mind. Any human being who lives and breathes feels stress, emotional strain, and other negative feelings at some point.
Things you do to reduce stress and anxiety like taking a break from a big project at work, walking your dog along the river in the woods, or even deleting an ex from social media are all things you do to care for your own mental health. Just as you take care of your physical health by eating a healthy diet and exercising to help your body, you must take care of your mental health, too.
May is National Mental Health Awareness Month! This month, American Medical ID encourages you to broaden your horizons and embrace thinking of mental health in a new light.
Sometimes the best way to address mental health and receive helpful, positive guidance is to engage with other people who can provide encouraging advice and inspiration. It's 2020, so that means out with the community corkboard and in with Instagram, of course!
We've rounded up the top Instagram users who influence their massive follower bases with amazing advice, inspiration, and encouragement to support mental health.
Check out these 10 accounts of top Instagram mental health influencers to find some inspiration of your own!
1. Bianca Rodriguez – @youarecomplete
Bianca Rodriguez knows the struggle that comes with mental health issues – and, like many others on this list, she uses her experiences to help others. Currently on the journey of sobriety, Bianca has ongoing issues with anxiety, depression and alcoholism. She started the #StillWorthy campaign in honor of Mental Health Awareness Month, where followers around the world share anonymous submissions about their personal struggles. Bianca encourages people to connect and grow together, with the campaign aiming to "debunk the myth of productivity and perfection together and reclaim our worth."
2. Nedra Glover Tawwab  – @nedratawwab
A certified therapist and boundaries expert, Nedra Glover Tawwab uses her platform to share advice on how to embrace healthier mental habits and relationships. Her grid is full of motivational lists such as "What Being Brave Looks Like" and "How to Recover After Ending a Toxic Relationship" to offer helpful advice to her 400k followers. Follow Tawwab for consistent encouragement and guidance to foster strong, healthy relationships – with others and yourself.
3. Dr. Mariel Buque – @dr.marielbuque 
Some people find therapy in an office, some find it in nature. Then there's Dr. Mariel Buque, who believes that Instagram is the perfect platform to reach those struggling with mental health, as it helps destigmatize the notion of therapy. Dr. Buque shares validating, thought-provoking advice and questions to help work through past pain, with a focus on soothing your soul. (You might even catch a glimpse of her adorable dog in her Instagram videos!)
4. Seerut K. Chawla (MBACP) – @seerutkchawla
Seerut K. Chawla is the type of mental health influencer who truly makes you feel like you are not alone. As an integrative psychotherapist, she specializes in trauma and post-traumatic stress disorder (PTSD). Chawla brings mental health support to the screens of over 80 thousand followers with captions that delve deeper into working through trauma and improving your mental health.
5. Hannah Daisy – Make Daisy Chains 
Influencer Hannah Daisy is an artist who creates bright, quirky art to advocate for positive mental health. She shares messages regarding addiction, eating disorders and more, with a focus on the LGBTQIA+ community as founder of the Far and Pride organization. This popular influencer even shares simple ideas to take of yourself using the hashtag #BoringSelfCare!
6. Joanna Konstantopoulou – @healthpsychologyclinic
Health Psychologist Joanna Konstantopoulou is a stress management expert who shares amazing tips to work on small behavior changes that influence better mental health. From guidance on how to avoid family conflicts on holidays to timely advice on dealing with remote work and self-care during the current pandemic, she covers a wide variety of topics encouraging positive physical and mental health.
Semi-anonymous blogger and Instagrammer @anxietysugar is a self-described mental illness activist who has struggled with borderline personality disorder (BPD), depression and anxiety. Her soothing grid combines a mix of aesthetic photos and quotes about mental health to create a safe space that offers a platform for her followers to engage with thoughtful questions and shared experiences regarding mental and emotional health.
8. Dr. Colleen Reichmann – @drcolleenreichmann
Dr. Colleen Reichmann is a clinical psychologist and "body-affirming provider" who specializes in eating disorder recovery and body liberation. Dr. Reichmann has personally recovered from an eating disorder and encourages individuals of all shapes and sizes to practice self-love and resilience. She urges her followers and patients to embrace their unique identity through advice on how to build healthier relationships with their bodies and minds.
9. Marcela Sabiá  – @marcelailustra
Brazilian illustrator and mental health enthusiast Marcela Sabiá channels her struggles with mental health and body issues into her unique art. Affirmations for self-love and advice for tackling body image challenges are prominent on her colorful feed full of inspiring artwork that seeks to celebrate the human body for its many unique features. If you're lucky, you might even receive a personal portrait as a Follower of the Month!
10. Mark Henick – @markhenick
Mark Henick is a mental health strategist and advocate who has channeled his personal and professional experiences with the mental health system to help fight the societal stigma against mental illness and help others care for their mental health. Best known for his TEDx talk "Why We Choose Suicide," Henick shares his latest work in the mental health arena through his Instagram posts.
In honor of National Mental Health Awareness Month, we encourage you to be compassionate towards others and treat your mind with the same respect that you treat your body.
For those who deal with a clinically diagnosed mental health condition, connecting with a therapist can be a great way to talk through your struggles with a certified professional.
It can also be helpful to wear a medical ID bracelet. This will help inform first responders and trusted family or friends about your illness to determine how to best treat and support you in the case of an emergency situation. Choose your own custom jewelry to fit your unique sense of style while sharing important mental health information with those who care for you most.
What are some things you do to support mental health for yourself and others? Let us know in the comments!
Sources:
Mental illness, National Institute of Mental Health
Mental health disorder statistics, Johns Hopkins Medicine