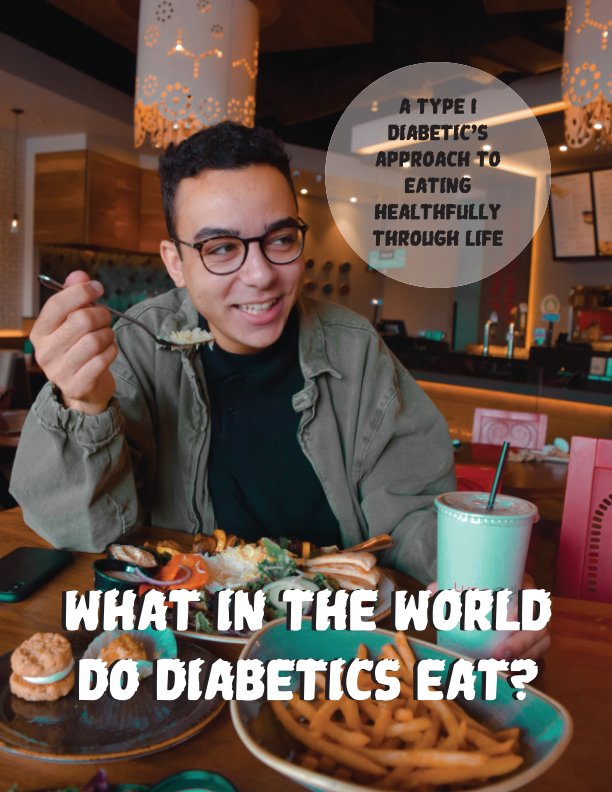 It is a common misconception that diabetics can't enjoy normal foods, just like everybody else. Type 1 Diabetes advocate and influencer David Mina (also known as Type1livabetic on Instagram) has helped to dispel any false notions with his recently launched cookbook on what diabetics can eat.
David's newest recipe book called, What in the World do Diabetics Eat? is on a mission to break the stereotype and stigma around food and diabetes.
The book is short and straight to the point in terms of preparation and carb counts, two very important factors many Diabetics look for when it comes to food. David's cookbook also provides one recipe from each category of food: coffee, tea, a main dish, a snack, and a dessert.  This simple and user-friendly layout allows both diabetics and non-diabetics to understand what normal diabetic food really looks like and what options are truly out there!
---
FREE RECIPE from What in the World do Diabetics Eat?
Dave's At-Home Creamy Latte, is the author's favorite recipe included in this book. It is perfect and is made especially for coffee lovers! This drink is a Diabetic-friendly, as well as vegan-friendly, iced latte option that has gotten David through a lot of busy days, such as school days, work, and everything in between.
Dave's At-Home Creamy Latte

Ingredients:
ice
iced espresso
non-dairy milk
non-dairy Silk vanilla creamer
metal straw!

Carb Count:

20g of carbs (on average)

How to make it:
Step 1: Gather all of your ingredients, having a metal straw is a plus!
Step 2: Fill half a glass with ice
Step 3: Fill glass half-way with espresso
Step 4: Fill ½ of the cup with non-dairy milk
Step 5: Top off with non-dairy Silk creamer and enjoy!
---
According to David, the role of food in a person living with Diabetes goes as follows: anything and everything we eat has an impact on our blood sugars, whether good or bad, something is bound to budge (read: Why medical IDs are recommended for Diabetes).
The idea of a person newly diagnosed with Type 1 Diabetes no longer being able to eat a particular food or way of eating from here on out should be non-existent, as that truly isn't the case. It's all about moderation, balance, and perspective. We can still eat the SAME exact foods we all know and love, we just have to learn now how to cater to the needs of our blood sugar values and overall Diabetes management.
Grab a copy of What in the World do Diabetics Eat? for more T1D friendly recipes! Cookbook is available in Magazine ($40.39) and Instant PDF ($9.98) versions.