Thank you to everyone who participated in American Medical ID's $500 Amex Gift Card Giveaway.
Congratulations to Catherine on winning! We asked Catherine what she plans on doing with the gift cards, and this is what she said:
"I've had a very hard past two years medically so I'm excited to be able to use these gift cards to do even more fun celebrate my upcoming birthday!"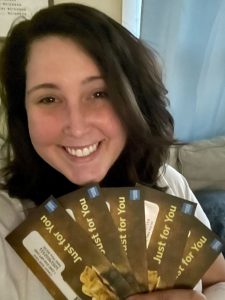 Join our email list to get more information on upcoming giveaways.