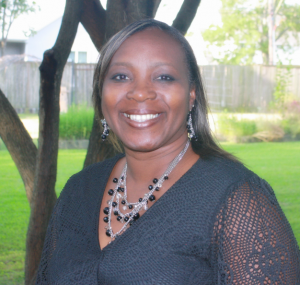 Meet our Customer Service Manager, Tracy Horn!
Job Title: Customer Service Manager
How long have you worked at American Medical ID? 4 years
Where are you from?  Corpus Christi, TX
What are your hobbies? Fishing & Spending time with my grandkids
Do you have any children? Pets? I am the mother of 6 adult sons.  And the grandmother of 9, with 2 more due in 2017.
What cause are you most passionate about?  Breast Cancer Awareness and Female Survivors of Domestic Abuse
Favorite Holiday: Christmas
Favorite Sports Team: NFL Pittsburg Steelers
Fun Fact: I am a Certified Christian Counselor and Life Coach.
What is your favorite American Medical ID product? The Lynx Arc
What is your favorite thing about working at American Medical ID? The Family Atmosphere.
Who in the company would you like to exchange roles with for a day? Our CEO, Rick Russell
What is your favorite American Medical ID Memory? When I took the ALS Ice Bucket Challenge in 2013 or 2014
If you could go anywhere in the world on vacation, where would you go? Israel
What's the greatest bit of advice a parent or mentor has given you? "You are More than a Conqueror."
If you could have a dinner with someone who is alive or dead, who would it be and why? I would have dinner with my late Grandmother, Ernestine Powell.  I would like to thank her for the family legacy and lineage she has left.  Watching her as I grew up taught me that I was strong enough to conquer any challenge; smart enough to be anything I wanted to be; I could love enough to make my husband proud and be giving enough to be used by God.