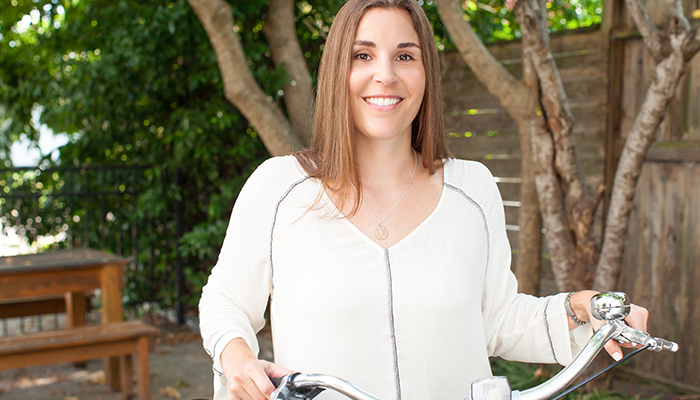 Companies can be publicly owned (by anyone who purchases stock on the exchange) or privately owned (by a person, family, investment company, or group of people). For companies with an Employee Stock Ownership Plan (ESOP), that group of people is made up of the employees at the company.
Every year for the past two decades, the ESOP Association has celebrated Employee Ownership Month during October. Part awareness campaign, part celebration, the month is dedicated to educating people about what exactly an ESOP is, and honoring those who participate in an ESOP. The association also advocates for ESOPs in public policy and with elected officials. Throughout the country, ESOPs participate in the month-long event with company parties, panel discussions, ceremonies and more.
As a company that is 100% employee-owned through an ESOP, we figured we'd celebrate Employee Ownership Month by giving you an inside look at who we are at American Medical ID.
First, a little history.
You already probably know that we provide simple, yet vital tools that help people receive the best care and live safe, independent lives. We offer a wide selection of medical ID jewelry that, in an emergency, allows medical professionals to give prompt, precise treatment.
Our founder, Rick Russell, started American Medical ID in 1994. He worked as a pharmaceutical sales representative and frequently visited doctors' offices. There he noticed displays for medical IDs and saw an opportunity to offer patients more and better options for quality medical IDs that resembled other jewelry they wore. Our first styles were pretty straightforward, but over the years, we've developed necklaces and bracelets for every stage of life and every sense of style.
Over 20 years, the company has grown to serve customers throughout the entire country. Displays can be seen in major pharmacies like CVS, Rite Aid and Walgreens, and customers can order directly off the website. We even make our IDs available to customers in Canada, the United Kingdom and Australia as Universal Medical ID.
How we ESOP
In 2003, American Medical ID started its employee stock ownership plan. Linda Clark, our chief operating officer says in addition to the building value through financial stock, the ESOP has helped build a stronger culture for the company. It's even a win for customers who are communicating with employee-owners of the company rather than some nebulous corporation. Employees who see a direct connection between success of the company and the increased value for themselves provide better customer service. Plus, there's a sense of pride that comes with knowing your work contributes to the company's overall success. That personal value increase is the biggest difference—and one of the biggest draws—to working for an ESOP.
Our ESOP committee is a group of dedicated employee-owners from different departments around the company who lead the way for engaging employees and informing them about ESOP topics. Whether it's planning the employee holiday party or planting vegetables in the garden at work, American Medical ID employees actively show their ownership of the company.
So, the next time you're on our website, know that one of our owners built those pages. Next time you call us, one of our owners will personally answer the call. The next time you see new products debut in your email inbox, know that one of the owners probably designed it. And the next time you wear your American Medical ID, know that one of our company's owners built and engraved it, just for you.