A child having a severe allergic reaction to peanut butter in the classroom, a diabetic whose blood sugar drops and becomes confused or passes out, a heart patient taking Coumadin who has just been in an automobile accident; these are just a few people who would benefit from wearing a medical ID bracelet or necklace according to recommendations in recent statements by institutions like the Centers for Disease Control and Prevention, the Mayo Clinic and the National Institutes of Health.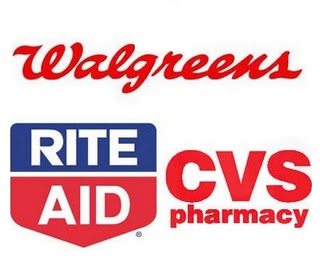 In an emergency, when you might not be able to speak for yourself, a medical ID bracelet or necklace speaks for you. Symptoms of common ailments can easily be misdiagnosed.
Prompt diagnosis is critical to effective treatment. A brief description of vital medical facts engraved on your medical ID ensures appropriate and timely medical care.
American Medical ID is proud to be working with CVS, other retail pharmacies to help meet the growing needs of medical ID wearers across the nation. Beginning in September 2011, American Medical ID is now being offered in 5,800 CVS locations, 7,200 Walgreens locations and 4,800 Rite Aid locations. "It is wonderful to be working with these leading retail pharmacies who have a strong commitment to helping their customers stay healthy. They understand the importance and need for medical IDs and strive to make these life saving tools more accessible for their customers," American Medical ID President and CEO Rick Russell. Since 1994, Houston-based, employee-owned and operated, American Medical ID has created high quality, customized medical identification jewelry to meet one's everyday lifestyle.  The medical IDs are available with various styles of bracelets, necklaces, and sportbands, in gold, gold-filled, sterling silver, stainless steel, titanium and nylon.  Each ID is custom-fitted and personalized with complimentary engraving.  Candidates for a medical ID include anyone living with diabetes, asthma, heart conditions, stroke risk or memory impairment; persons with allergies such as food, drug or insect; and those taking multiple medications or blood thinners. For more information about American Medical ID, visit
https://www.americanmedical-id.com/
, email info@americanmedical-id.com or call 800.363.5985.