I'm writing this medical ID story in honor of my daughter, Madi Peretin,  diagnosed with type 1 diabetes on October 16, 2009, at the age of 11.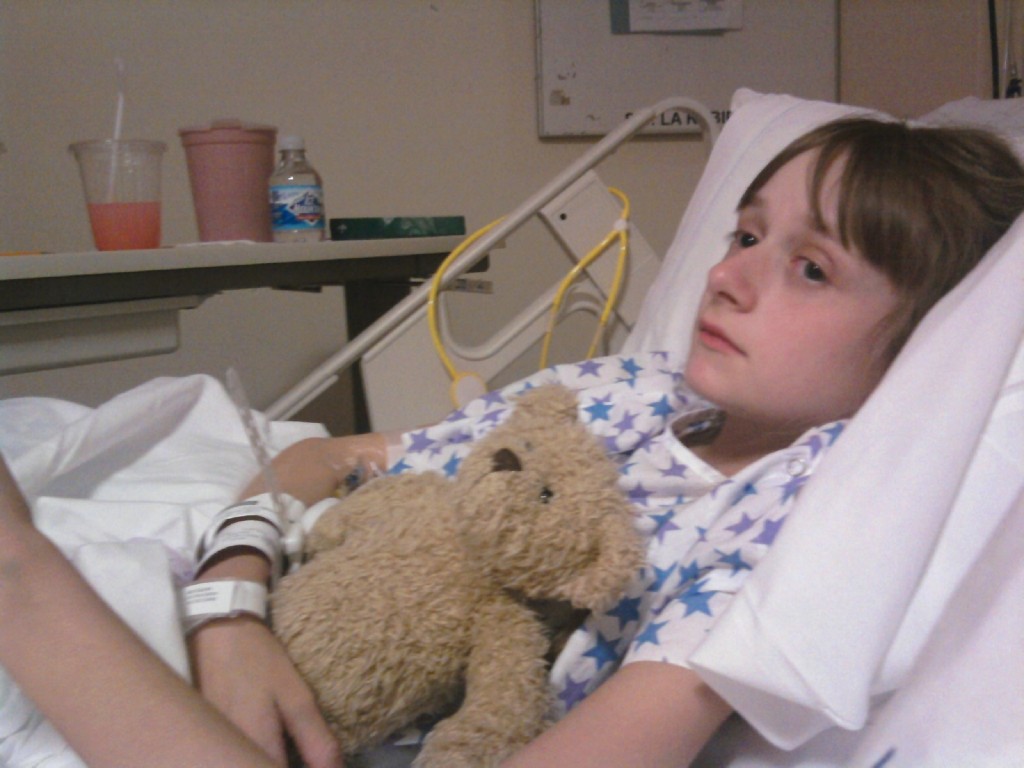 Madi's initial stay in the hospital in 2009.
The most helpless feeling in the world is sitting next your child in the intensive care unit and knowing there is nothing you can do, except pray. When our daughter, Madi, suffered from severe DKA (diabetic ketoacidosis) and was first diagnosed with type 1 diabetes at the age of 11, she spent 5 days in ICU at Chicago Comer Children's Hospital and later was transferred to LaRabida Children's Diabetes Center. All we could do was learn about this life-changing condition and adapt to our new way of life.

Once we came home, worrying about Madi became a round-the-clock obsession for me, especially when she was out of my care (at school, at a friend's house). What if her blood glucose dropped? Who would take care of her if she had a low-blood-sugar episode? What if she became unconscious?
Thankfully, we were able to ease many of our concerns by ordering Madi a special American Medical ID charm to wear on a bracelet. The charm not only indicates that she is a type 1 diabetic, but also has the direct emergency phone number for the CCDC (Chicago Children's Diabetes Center). That way, in the event that ANYTHING happens, her teachers, friends, emergency personnel, and even good Samaritans can call and receive instructions on what to do. It is a small thing but a big help in giving us peace-of-mind.
When Madi wears her ID bracelet I now feel less helpless and more hopeful that she can live a normal life with type 1 diabetes.
NOTE: Photos from her initial stay in the hospital in 2009, and then in August of 2012, on her first day of 8th grade, where you can see both her insulin pump and her medical ID bracelet.
Lisa Peretin
Mother of Madi Peretin
Valparaiso, IN