Medical alert bracelets and jewelry come in a variety of fun and attractive styles for people with metal allergies.

Medical ID jewelry is a special emblem or tag worn to identify someone as having a potentially serious medical condition.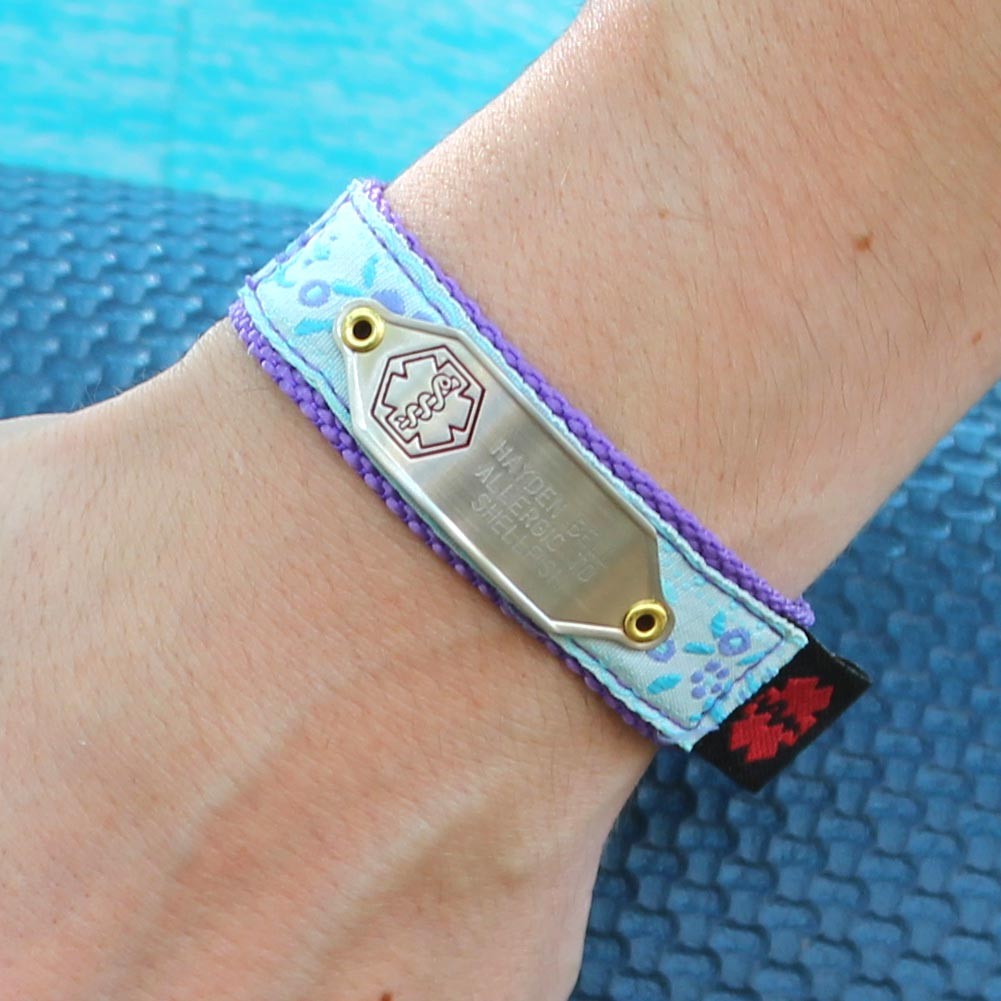 In the event of an emergency, medical ID jewelry such as medical alert bracelets can help paramedics properly treat an individual. This jewelry is typically made from metal and is meant to be worn on the wrist or around the neck. But some people are allergic to metal and may need to find an alternative.
Most people who have a metal allergy are allergic to nickel. Nickel is mixed with other metals as an alloy, and it may cause a skin reaction that can include itching, swelling and redness where contact occurs. The skin can blister and burn from just a small amount of contact. This can make wearing jewelry a painful experience. For that reason, it is important to exercise caution when selecting medical identification jewelry.
Medical alert bracelets and jewelry can now be made with silicone, plastic beads, leather, yarn and waterproof fabrics. Some higher grade metals may still work for people with certain metal allergies. Popular metal choices include platinum, titanium, sterling silver, and yellow gold is 12 carats or higher.
Jewelry is not the only option available. Key chains and charms are available that can attach to purses or shoes. Another innovative option to consider is a USB medical alert tag. It is a flash drive that can be plugged into any computer, and it contains any relevant information that someone might need to know about a person's medical history. It can include information such as a physician's name and phone number, any medications being taken, special health needs and emergency contacts.
American Medical ID offers stylish alternatives to metal jewelry such as sport band IDs made from nylon. Sportbands come in 10 color and pattern options and adjust to fit any size wrist. Also, choose from a unique selection of key chains, wallet ID cards, health passports and USB drives to facilitate all your medical ID needs.