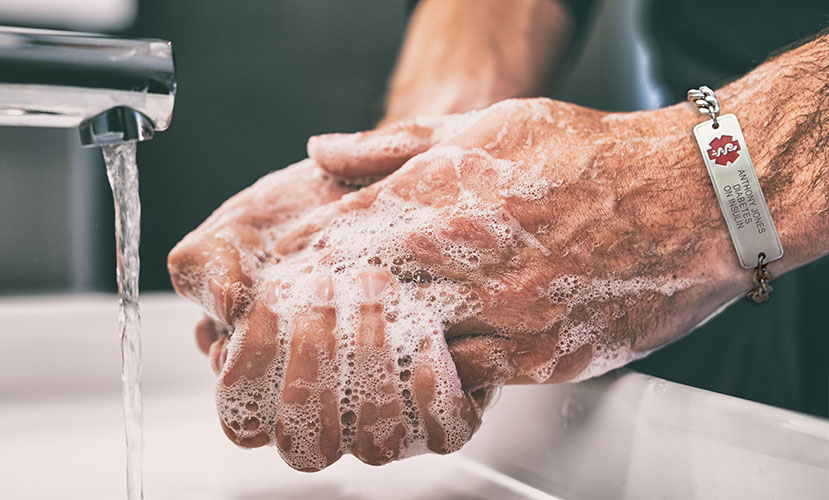 Older adults and people of any age who have serious underlying medical conditions might be at higher risk for severe illness from COVID-19. Some of these medical conditions include heart disease, diabetes, asthma, lung conditions or disease, and HIV.
For anyone living with health issues, the impact of lockdowns and home quarantine in daily living and managing chronic illnesses during a pandemic are significant concerns.
According to the Centers for Disease Control and Prevention, public health emergencies and major disasters can have widespread and long-lasting impacts on supplies, services, and the public health and healthcare systems.
This information is not a call to panic though. Instead, it's a reminder for us to use the time before and between events wisely. An example is to take the initiative to prepare your personal needs and ensure their ample supply. Continue reading for the list of what you should stock during the coronavirus crisis.
Personal Needs Checklist for COVID-19
The CDC defines personal needs as provisions, supplies, and equipment that are necessary to protect the health and safety of your family in an emergency.
Here are the basic necessities that you should have especially if you or a loved one has a medical condition.
Water – Store at least 1 gallon of water per day for each person and each pet. Store more water for hot climates, for pregnant women, and for people who are sick.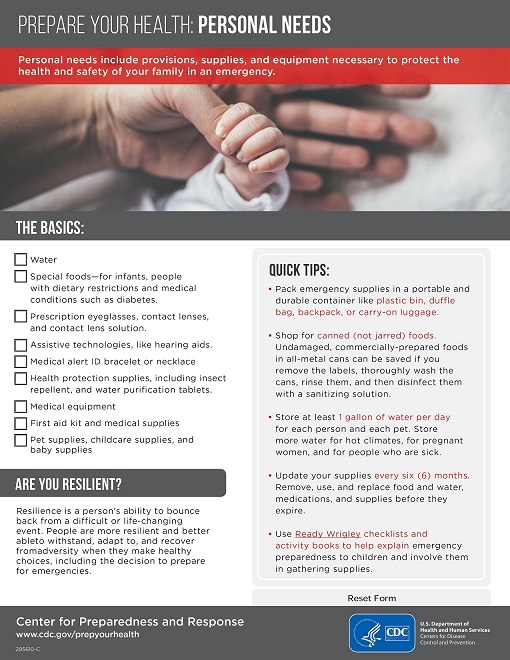 Special foods—for infants, people with dietary restrictions and medical conditions such as diabetes.
Prescriptions – have enough supply of prescription medication to last for the quarantine period if possible. Also have an up-to-date list or record of all your prescriptions. Don't forget over-the-counter medications too like common pain relievers.
Assistive technologies and devices – Prescription eyeglasses, contact lenses, and contact lens solution; hearing aids, wheelchairs, walkers, and their tools and accessories; asthma inhaler, epinephrine autoinjector, blood sugar monitor, etc.
Medical alert ID bracelet or necklace – Having a medical ID becomes even more crucial if access to hospitals and health services reach critical levels during a pandemic. A medical ID can immediately let others know what to do in an emergency when every second count.
Health protection supplies – Examples are face masks, goggles or eye protection, disinfecting wipes, insect repellent, and water purification tablets.
Medical and first aid supplies – Depending on what you use, antibacterial wipes, catheters, syringes, nasal cannulas, blood test strips, etc. First aid reference, non-latex gloves, digital thermometer with a replaceable battery, waterproof bandages and gauze, tweezers and scissors.
This checklist is recommended by the CDC. Making the decision to prepare for emergencies can help you feel more resilient and better withstand difficult situations during uncertain times.
Remember to take these additional precautions if you have underlying medical conditions. Consider staying at home and away from the crowds to reduce the risk of getting infected with the coronavirus.
"Help others help you. Wear a medical alert ID bracelet or necklace engraved with important information for emergency responders & healthcare providers." – CDC Center for Preparedness and Response