Medical IDs are an important accessory for people living with medical conditions. They're a simple yet effective way to communicate crucial health information during an emergency. Once considered plain, boring, and unfashionable – medical IDs now have a variety of styles that can match the latest fashion trends of 2018.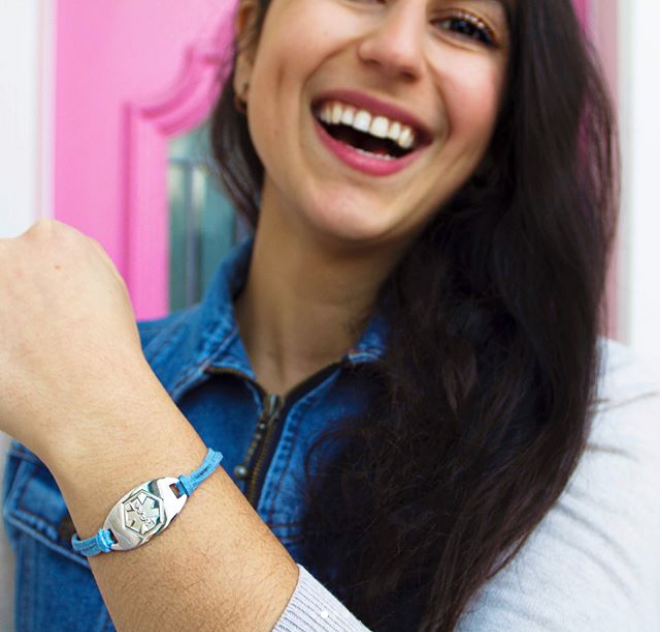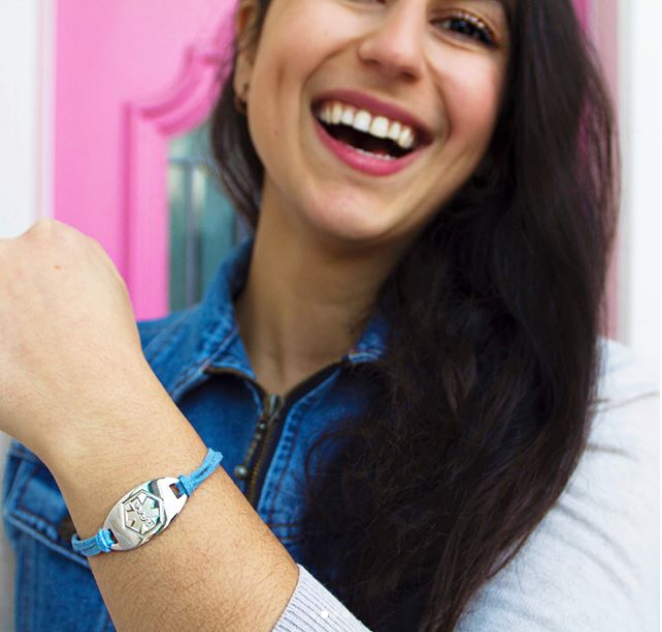 Online influencer, Diabetes blogger, and advocate Abby David proudly wears her American Medical ID. 
Top 5 Jewelry Trends to Try with Medical IDs:
Are you ready to level up your accessories game this year? Let's heed these 5 fashion forecasts from Vogue and Glowsly. Which of these trends are you most excited to try? Let us know about it in the comments section!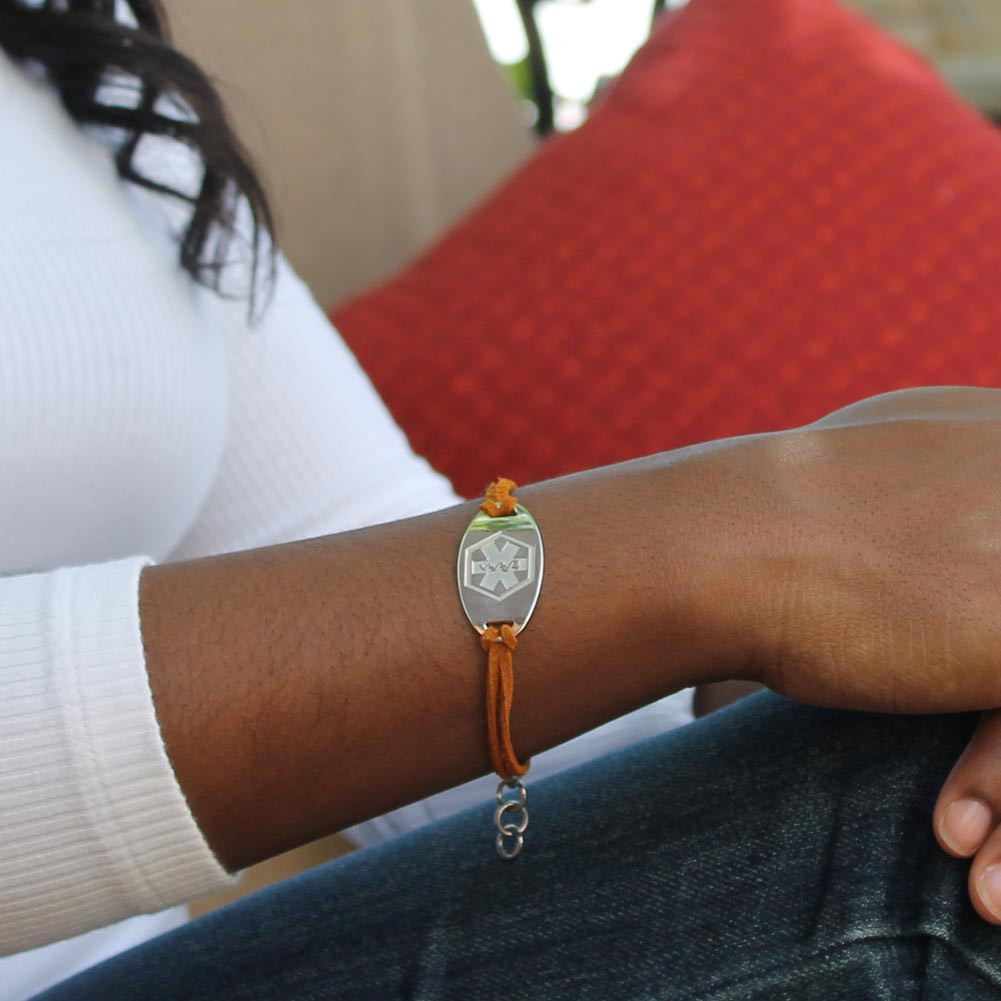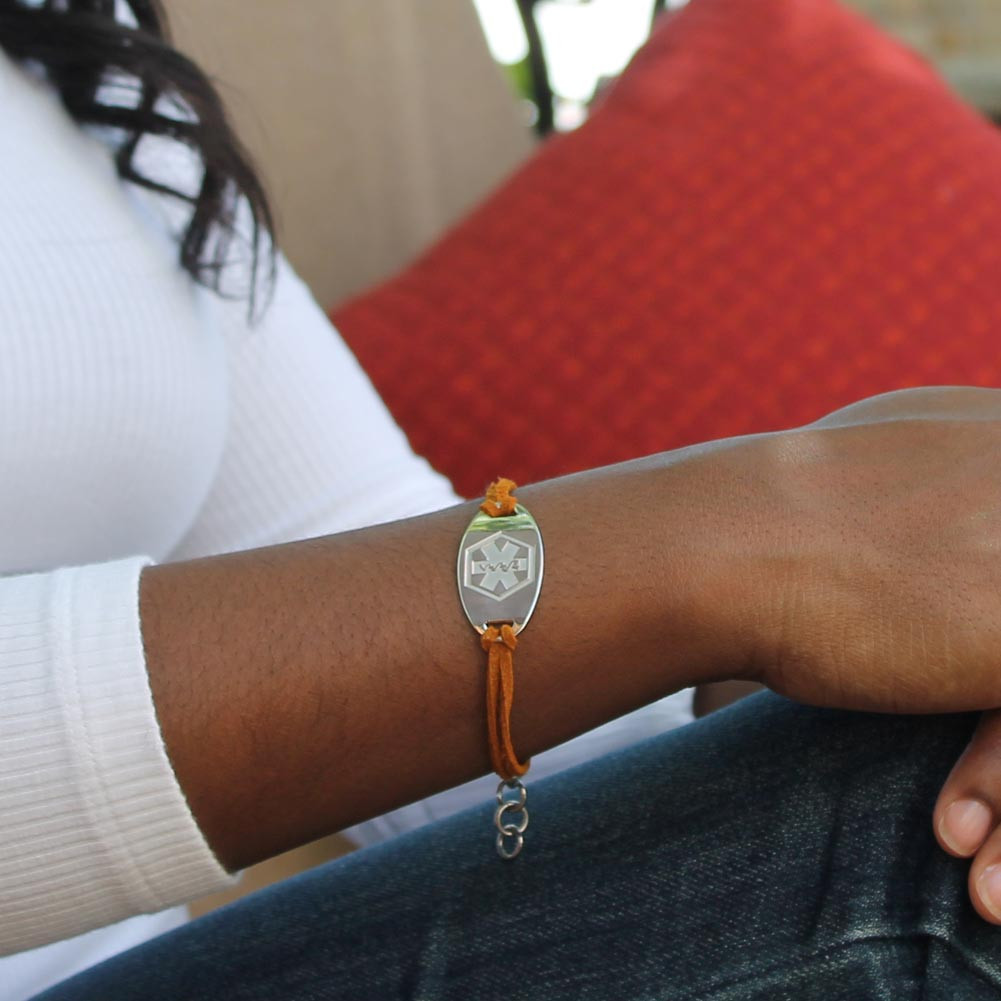 1. Coachella Vibe – this music festival inspired fashion is all about having a casual, summer, and streetwear vibe. Rock this trend with our Silver Mingle ID on Slate or Cinnamon Suede for an effortless boho look.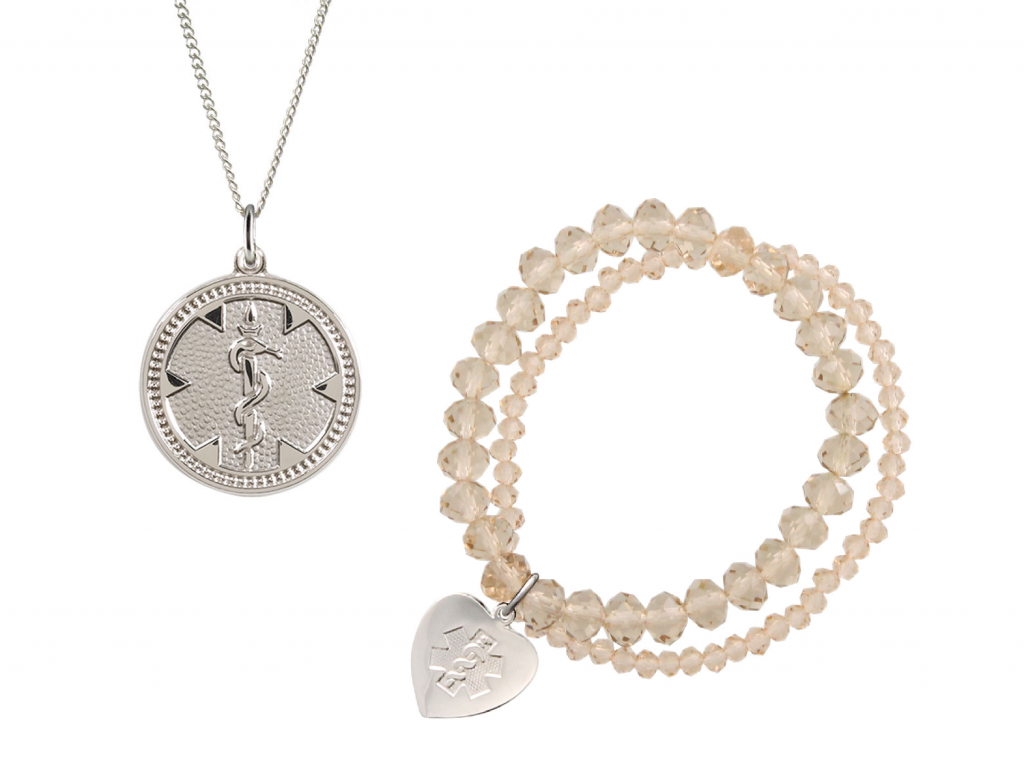 2. Layered Jewelry – expect to see more layered jewelry this year with focus on combining sleek neck or bracelet chains together. Easily combine a classy medical alert necklace like our Sterling Sliver Medallion with other neck chains to achieve this look. The Allure Bracelet in Champagne gives the illusion of layered jewelry with its multi beaded bands too.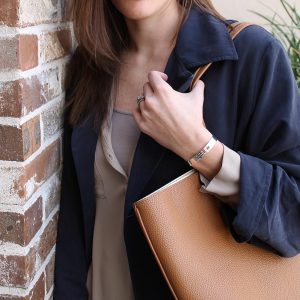 3. Cuff Bracelets – thanks to Wonder Woman, cuff bracelets are making a comeback. These arm and wrist accessories have been synonymous to men and women of strength. Think Egyptian gods and goddesses. Cuff bracelets are clean and simple but can definitely become a fashion statement. Check out Cuff Medical ID Bracelets in Sterling Silver.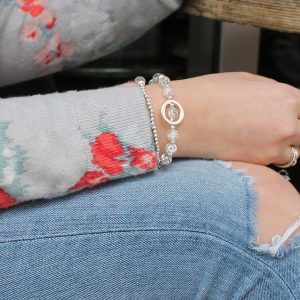 4. Transparent White Crystals – this is Top 1 on Glowsly's list, the transparency game consists of see-through earrings, charms, and beads. Reminiscent of magical water drops and crystals, the trend offers a fresh accent to any outfit. Adorn your wrist with a brilliant medical ID like the Silver Mingle Medical ID on Bright Crystal.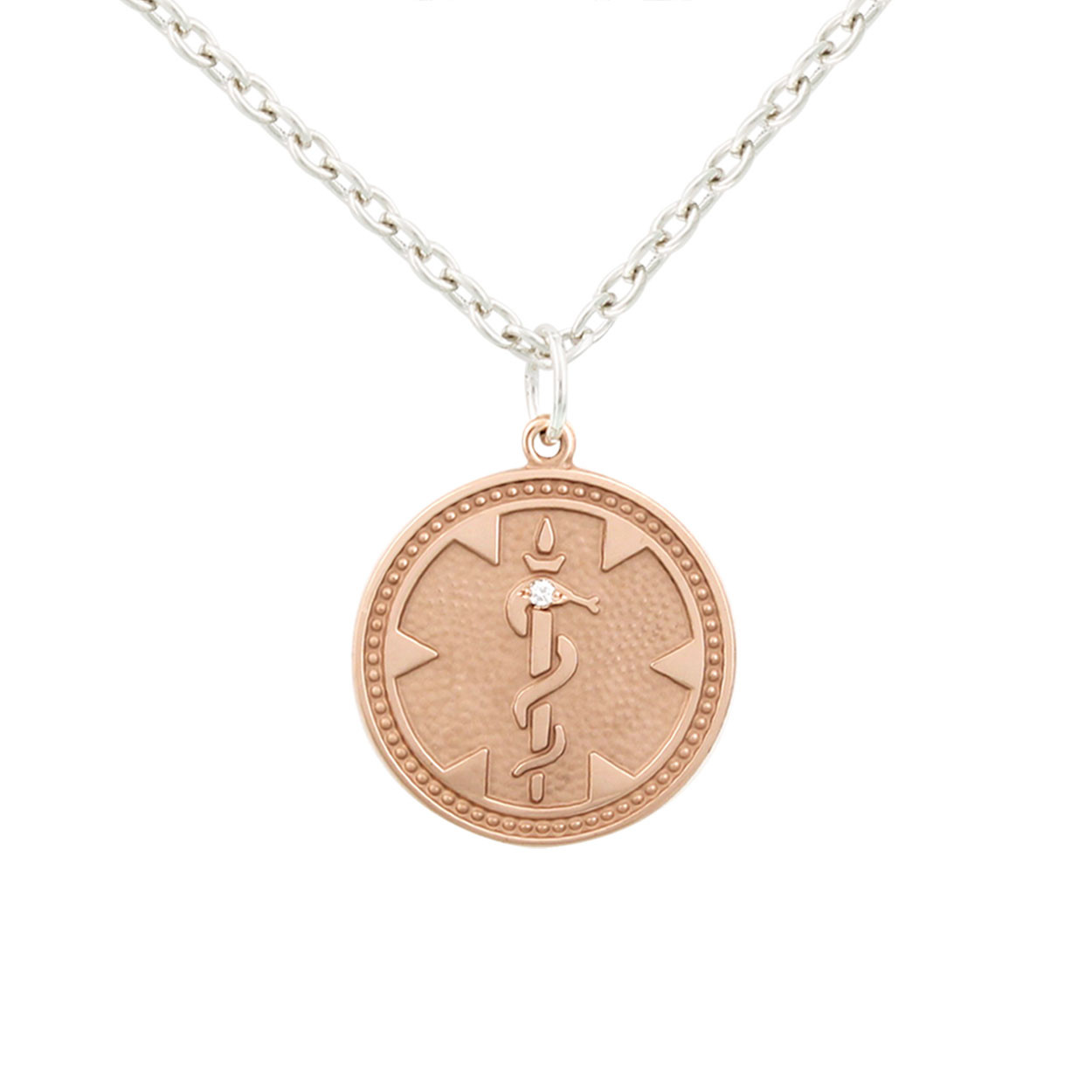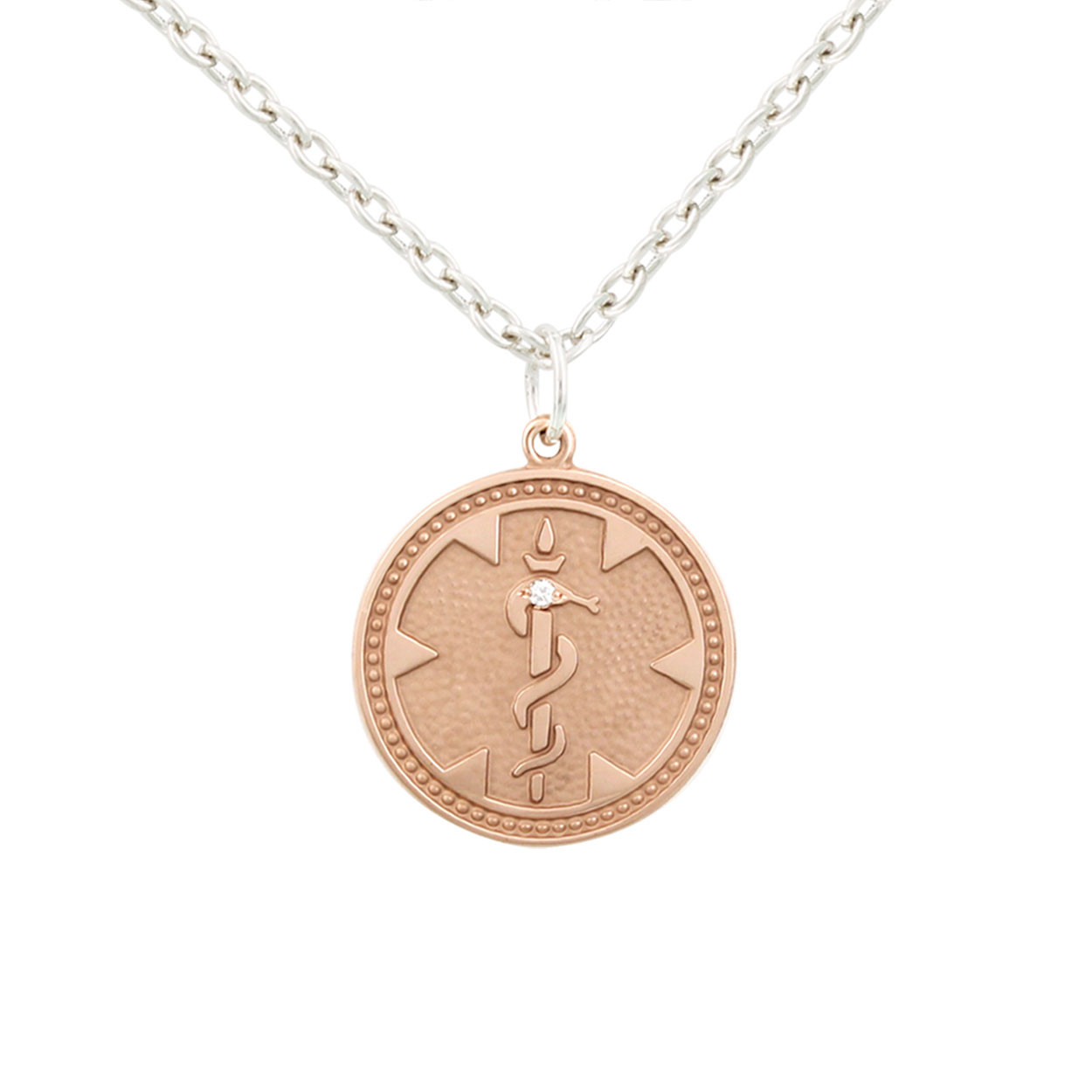 5. Baroque Style Jewelry – royal style jewelry that features precious gems and medallions will make a fashion statement in 2018. Medallions form part of Baroque fashion's riches. Add a touch of this trend with an elegant medical ID necklace fit for a queen. How would you like to try this Rose Gold Medallion with Diamond medical ID necklace?
We're convinced, medical IDs can be stylish and on point the latest trends! But more important than following what's on the runway, choose a medical ID you'd personally love to wear every day. Here are some tips to get the perfect medical ID that's right for you:
1. Sizing – Base your size on actual wrist measurement. When in doubt, get in touch with Customer Service to help you find the best fit based on your own fitting preference: loose, comfort, or snug fit.
2. Neck and Bracelet Chains / Bands – these hold your medical ID plate in place and make up 80% of your medical ID jewelry. Choose the material that's suitable for your lifestyle. Dressier options like beaded chains and suede are durable but not as durable as precious metals like Stainless Steel, Sterling Silver or Gold.Remember to note if you have any metal allergies and consult Customer Service on recommended options.
"You can get an ID that fits you, your personality and your condition. American Medical ID has so many styles to choose from for men, women and children! All their items can be custom engraved. All items are engraved and ship the following day! How amazing!" – Paloma Kevak, Diabetes Advocate and Blogger at GlitterGlucose.com
3. Custom engraving – Engraved medical information that's unique to your medical condition can be life-saving in case of emergency. If you're not sure of what to put on your medical ID, seek advice from your physician on the most crucial information to include.
Shopping tip: Don't forget to sign up to our mailing list to receive alerts on special promotional discounts and codes. It's one of the best ways we offer to customers to save money on medical IDs. Enter your email address here (please scroll down to email sign up).
Have a safe, healthy, and stylish 2018!