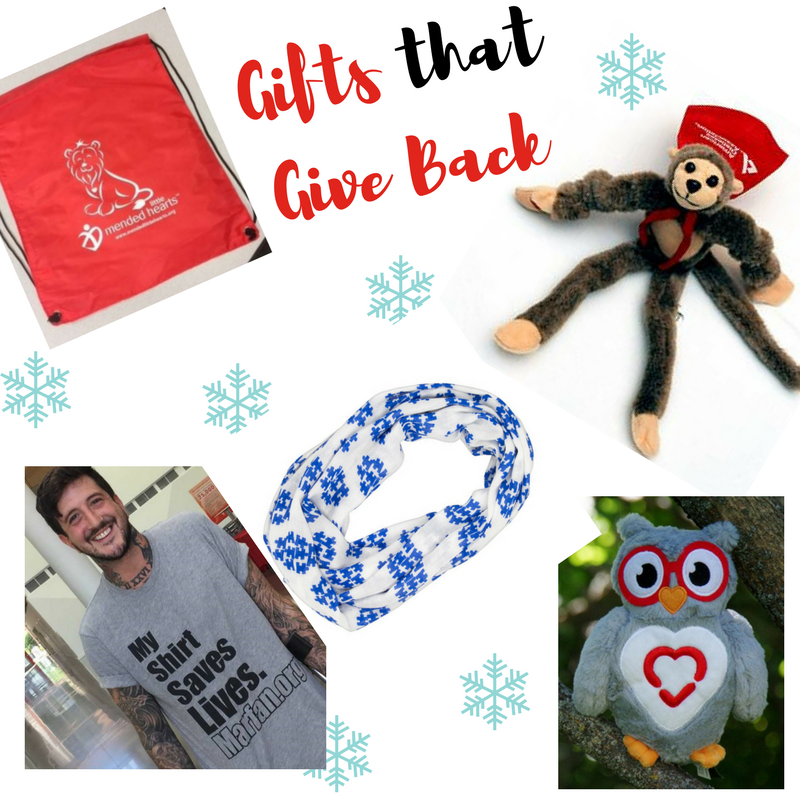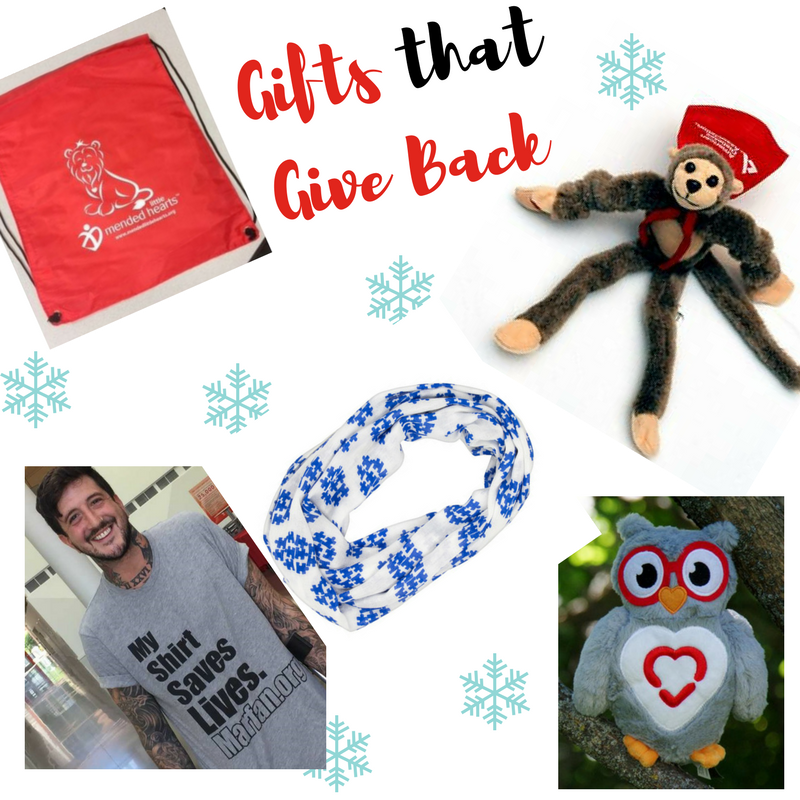 Are you socially conscious or know of someone who is? Holiday gift-giving is a good opportunity to pay it forward and raise awareness of the causes you believe in. Here's a round-up of some of our favorite charitable gifts from our friends in the health community.
Echo the Owl, $12 – for the little ones in your life, Echo the Owl is not only a cute plushie. For every owl you purchase, another owl plushie is sent to a child with Congenital Heart Disease. What a great story to share to children to teach the value of caring for others! This is a project of the Pediatric Congenital Heart Association (PCHA) and all proceeds of the purchase goes toward supporting their mission.
My Shirt Saves Lives from Marfan Foundation $25 – These super soft gray t-shirts are not just awesome statement tees but also help create a brighter future for people with Marfan syndrome and related disorders. The cost is only $25 per shirt, which includes shipping and postage, available within the US only.
Mended Hearts Lion Cinch Sack $7.50 – Drawstring backpacks made a resurgence in the style scene because of its lightness and functionality. It's versatile to use when hitting the gym, at school, or shopping. But more than just style and function, this Courageous Heart drawstring back pack from Mended Hearts support the advocacy on Congenital Heart Disease that affects nearly 40,000 births per year in the United States.
American Diabetes Associations' Flying and Shrieking Monkey $12.99 – American Diabetes Association launched their Gift of Hope program in time for the holiday season. All proceeds, such as if you buy this fun flying shrieking monkey, will help fund ADA's research, education, and advocacy efforts. Little kids and kids at heart will love this fun toy that soars through the air!
Autism Speaks Puzzle Piece Infinity Scarf $24.95 – scarves are a popular holiday gift that's easily appreciated. This infinity scarf can be worn in a variety of trendy ways that'll keep anyone warm and in style. Every purchase from the Autism Speaks Shop helps to continue their search for the causes and most effective treatments for autism.
Shopping tip: Combine one or two more gifts for a cause to make your present more special. You can also add any of these items to existing gifts to inspire and add meaning to the holiday season.
Give the Gift of Safety and Peace of Mind with Medical IDs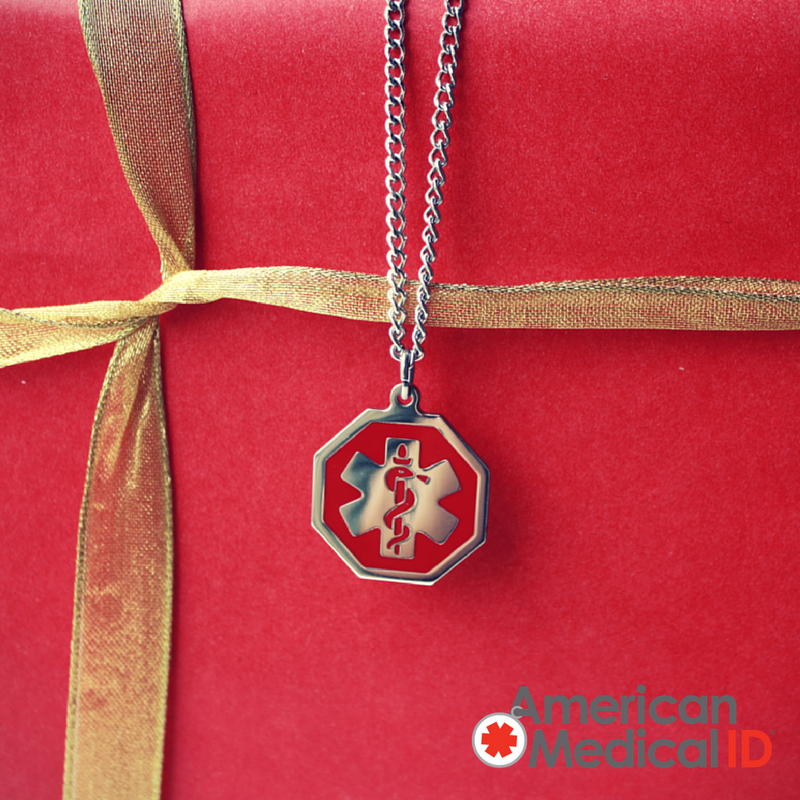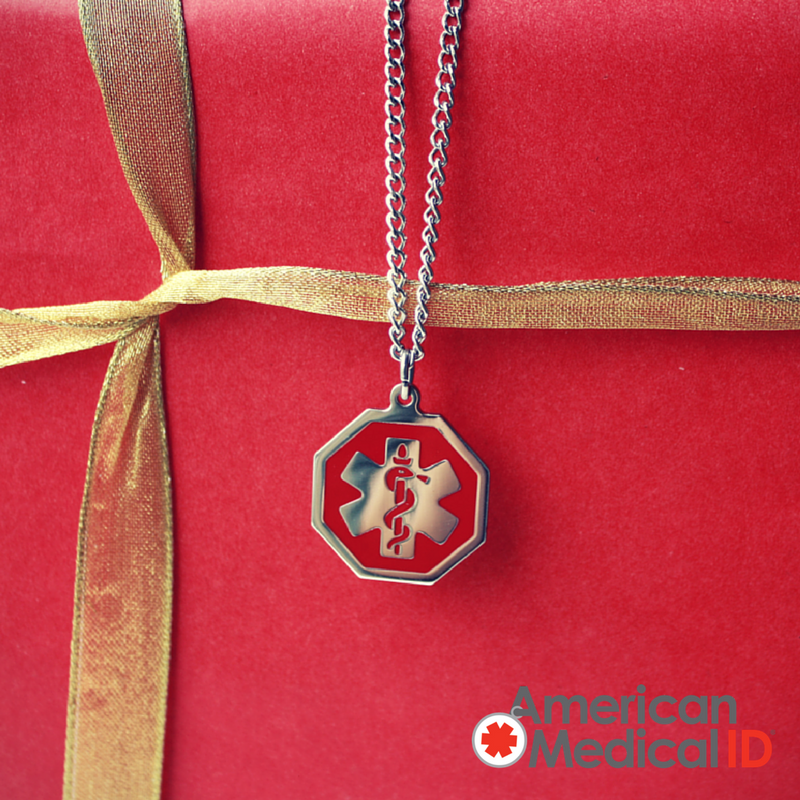 Medical IDs are a thoughtful gift that show you care for family, friends, or loved ones living with a medical condition. In an emergency, a medical ID can be a life-saving gift. Medical alert jewelry such as bracelets and necklaces alert respondents of important medical information that are vital in an emergency situation. Here's a list of medical conditions that require a medical alert jewelry.
If you're unsure of what medical ID to pick and what to engrave, American Medical ID offers gift cards that lets your recipient enjoy shopping for a medical ID based on their own style and preference.
When you choose American Medical ID, you also support the communities we help and our mission to put a medical ID on every person who needs it most.
Which of our gift suggestions is your favorite? If you know more gifts that help support meaningful causes, please share them with us via comments below. Help us support these organizations by sharing this post with your family and friends too!