This month, we're celebrating amazing blood donors and their efforts to touch and save lives! January marks National Blood Donor Month which is also a good time to raise awareness of difficulties blood-donation drives face today.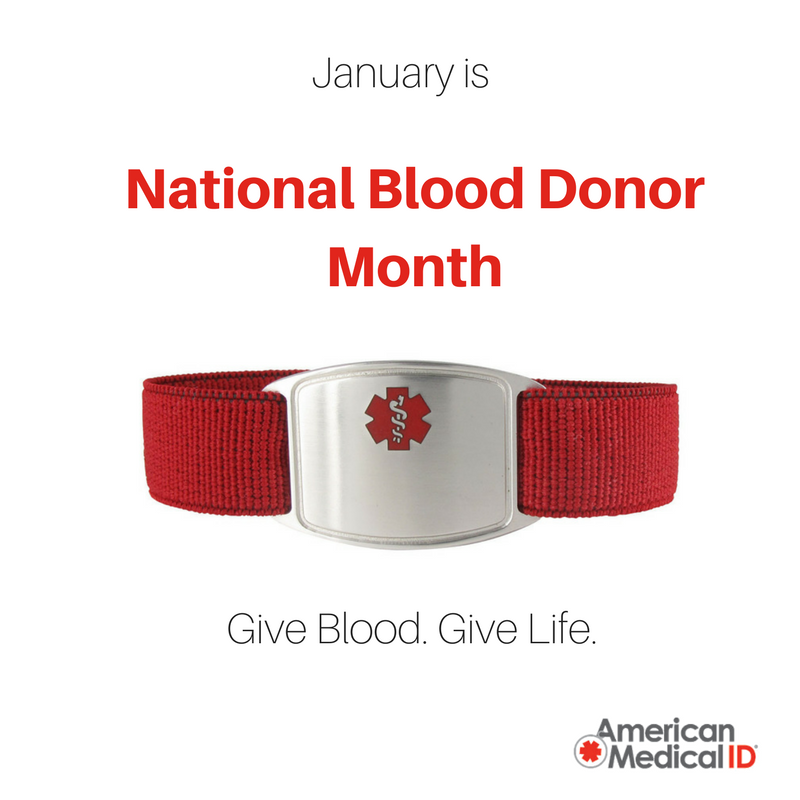 One of those challenges is the lack of new donors, particularly young people who are willing to donate. According to American Red Cross, hospital patients nationwide need about 44,000 blood donations daily for cancer care, surgeries, treatment of serious diseases, and trauma. Blood donations are not just critical for emergencies. Many medical conditions require frequent blood transfusions.
If giving back is one of your 2018 New Year Resolutions, consider being a blood donor and share the gift of life.
Who Can Donate Blood?
Blood donors must be in good general health which means that they feel well and can do normal activities. They should be at least 17 years old (in most states) and weigh at least 110 lbs. These eligibility requirements are observed for the safety of the blood donor and recipient.
It is normal for some volunteers to be declined at the time of evaluation. Volunteers can always come back and try to meet eligibility requirements. Rino, a Red Cross blood donor recalls "I tried to give blood when I was 18, but was declined in both my junior and senior high school years. Once I got to college, I was deferred again. I was finally able to give blood and have given twice. I love donating blood. The thought of being able to help save three people's lives every time I go makes me feel like a better person."
Where to Donate Blood?
The process of donating blood which included Q&A by medical professionals can take up to 1 hour. One of the venues to donate is through the American Red Cross who recommends searching for a blood drive and making an appointment through their website. America's Blood Centers also offers a similar search facility to find the nearest blood donation center.
Blood drives around the US have also added a fun and creative twist to attract volunteers. Examples are giving blood donors free pizza, free Dunkin Donuts coffee, and even a free pint of beer in exchange for successful blood donations.
No matter which center or blood drive you choose, being a blood donor is a life-saving resolution that's worth sticking to.
Are you supporting or hosting a blood drive this year? Please share them via comments below to encourage volunteers to join. Happy National Blood Donor Month!