After the shock wore off from my child's first reaction and diagnosis, what do I do? Where do I turn? How will I manage to keep him safe?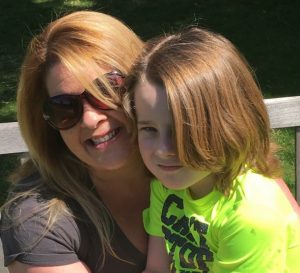 7 and half years ago my son almost died in my arms on one sunny afternoon in July. We were happily baking after school, when my son said to me "mommy can I have some of these peanut baking chips?" I casually responded "sure". Within in moments of those words I looked over at him and his face was covered in the biggest hives I have ever seen! As he wobbled getting out of his seat I looked closer at him and the hives were everywhere, his face, neck, torso. I then noticed his eyes were tearing and his nose was running profusely. He looked at me and said "mama" in the raspiest voice. My whole body was in overdrive. What was happening to my little 2-year-old! Then moments later he was projectile vomiting, my first instinct was to take his shirt off and as I was trying to clean him up he began choking on his vomit and in a tiny voice said I can't breathe. I instantly called 911 and within minutes a sheriff's car pulled up, I wrapped my baby in a blanket and ran outside. The sheriff said the ambulance would be here in a moment, I said "We don't have time, we have to go NOW!" We got in the police car, my sons eyes were rolling back in his head and his lips were blue. The hospital is only 5 minutes from our home but it felt like an eternity driving there. I kept telling my son, "talk to mommy, don't go to sleep keep talking to me" his weak raspy responses were "ok mama" That was the day that changed our lives forever.
TAKE TIME TO RECOVER
 As mothers we kick in to high gear in emergency situations, in those moments our adrenaline is in overdrive and we do whatever is necessary to help our children. When we experience times like these in our lives, it's important to recover from the incident. It's important before making any decisions on how to move forward. I know for myself, I am the type of person in these situations that instantly wants to move to the resolution process. Ok, this is what is happening, how do we move from here and find a solution. With food allergies and the life change that comes with it, it's vital that we take time to recover and absorb what has happened. You don't want to make rash decisions without knowledge and without a level head. Be sure to breathe and care for yourself first and it will help your new situation more manageable.
FINDING GOOD LEGITIMATE RESOURCES FOR YOUR NEW JOURNEY
 With so many easily attainable resources at our fingertips, you want to make sure you find a trusted resource. This will include a board-certified allergist (this is VERY important that you find one you trust and feel comfortable with) you can get recommendations from you pediatrician's office. The hospital in your town, a national organization such as Food Allergy and Anaphylactic Connection Team. These options will help you initially navigate your way in your new journey. There are many sites out there but they can also be overwhelming with more information than you may need at this starting point. Sticking with a physician first, and a nationally recognized organization will give you the best information you will need to start. Down the road you will find many different sites and wonderful advocates and support groups, but in the beginning, you need facts and knowledge not opinions.
CHANGING YOUR LIFE TO MANAGE YOUR NEW ALLERGIES
 No doubt life will change. Food now has become a danger for your child's life, but before you panic know that you can do this. Stay in a conscious state of calm and focus on what steps you need to take next. Start with your home. Make your home your child's haven. This is key, I found that I could focus and breathe easier, knowing that when we were home we were safe. Clean out your closets and get rid of all your allergens. Remember to also talk and reassure your child that this is ok and will be ok. It's a journey you take together as a family and everyone will need to be on the same page and know you will get through this. Later, in life depending upon what age your child's reaction has occurred, you will be able to calmly deal with schools, activities and friends.
     4. FIND LOCAL SUPPORT
 Find local/national support groups. I recommend this weeks, even a month or so after the initial diagnosis. You don't want to walk into a support group and be overwhelmed or scared. Those of us who have been managing for years, can talk about more in-depth topics that can sometimes be too much for newly diagnosed parents. There are also online Facebook groups you can join too. Again, there can be a lot of positive on there but also negative too, be sure to choose your group wisely. If it becomes too negative, then leave it. This is your journey it must fit your needs. Find groups and sites that uplift you not tear you down or make you feel wrong. That is not ok!
LEARN AT YOUR OWN PACE BUT WITH SAFETY IN MIND!
 This I wish I did back when we were first diagnosed. I made the mistake of trying to learn it all at once! This made my head spin and created more confusion for me. Make a list of things that are most important to you. For example, signs and symptoms of allergic reactions, things children will say when they are having a reaction, and learn about reading labels. Learn a couple of things at a time, and help your child learn them too (again depending upon the age of your child). This will keep it simple and more controlled for you.
Medical IDs or allergy bracelets can also offer you and your child safety and peace of mind. Medical IDs can be more fun for your child by choosing styles that are comfortable and fit their personality. My son loves his onyx silicone sleek allergy bracelet which helps remind him to advocate for his own health & safety wherever he may be.
Its okay to learn as you go, as I have said many times this is a journey, its ever changing, so just keep going and stay the course.
This journey of living with food allergies is so complex. There are so many ups and downs and the worries intensify for us moms. However, there are many silver linings. I can tell you that the food allergy community has become my family. They support me, lift me up and cheer myself and my son on! We have built friendships that will last a lifetime. My son is so compassionate, kind, and empowered, food allergies gave him a lesson and perspective that he may have not had otherwise. I feel grateful every day for the support we have received. Each day I can now easily find the silver linings instead of all the difficulties and negatives. I leave you with one last thing to remember as you embark on this journey that a dear friend shared with me, and that is to breathe and just keep swimming.
Author Bio: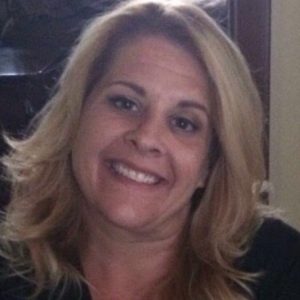 Pamela Fernandez is a mother of a child with multiple life threatening food allergies. She Co-Founded Navigating Food Allergies in 2015 and is the nationally recognized No Nuts Moms Group support group leader. She spends her time as an advocate and facilitates fundraisers in her community, schools, libraries and churches. Raising awareness and sharing education about those who live with life threatening food allergies.
Recommended and Trusted Resources:
http://newyork.navigatingfoodallergies.com
http://www.smartallergyfriendlyeducation.com
http://www.centerviewfoodallergymanagement.com