In honor of May's Food Allergy Awareness initiatives, Allergic Living has created a poster with the critical steps that save lives to take during a food allergy emergency.
Click the image below to download the poster! Don't forget to share with friends, schools, workplaces and family members. Education is the best way to spread awareness.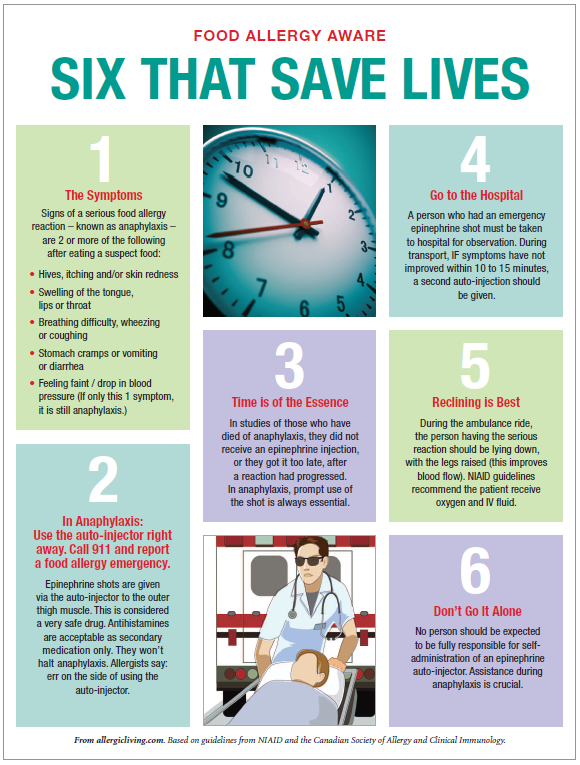 In an emergency, wearing a medical ID bracelet or necklace can mean the difference in getting the appropriate care needed.